(1983 – 1988)
Meaning Bandname: When Berletta left Total Chaoz, we decided to change the name of the band. One of the reasons was that there were several punkbands around called Total Chaos. The other reason was our love for Finnish hardcorepunk. Bands like Riistetyt, Kaaos, Terveet Kädet etc. blew our minds, just like a lot of the 'noise not music' punkbands that were around at that time. It was inevitable that our bandname should have an ümlaut. After some searching it became Lärm, the German word for noise.
Bio: Lärm was a band from Achterveld (Jos & Dorien) and Amersfoort (Paul & Olav). Formed from the ashes of Total Chaoz in December 1982. Berletta had left Total Chaoz and we decided to go on as Lärm. Some Total Chaoz songs would end up on the Lärm setlist only played faster. Rehearsals were still in the B.A.M. in Amersfoort (a local collective that did run the practice rooms) where we build a reputation of noisemakers and the loudest band in the building. Much in the vein of Discharge and Disorder (not too long sentences) we wrote lyrics about the rotten system, fascism, religion, capitalism, militarism, the armsrace and the 3rd world. The 80's were restless political times so it was obvious that our band would be political. We were basically reds with certain anarchistic tendencies laced in.
Although this was our 4th band, we still didn't know how to tune our instruments or whatever. In the early days of Lärm, Jos even played with just 1 E string on his bass. To camouflage our lack of musicianship we started to play with more distorion and at a faster speed. Hence the "Campaign For Musical Destruction". Ofcourse we were also influenced by the fast hardcorepunk bands of that era!
On New Years Eve 1982 we first met Menno. As far as we can remember at a squat in Hilversum (Punkenstein?) where probably Red Riot played… At that time Menno played in a band called Survival Squad but after a Black Flag, Minutemen, Nighiest concert in Paradiso, Amsterdam on 12 February 1983, he joins Lärm. With this lineup we recorded 10 songs for the "Holland Hardcore" compilation tape on our own label "Er Is Hoop Tapes". This tape did put us on the map and we got our first gigs, which we all did by train because none of us had a driver's licence. Those first gigs were sometimes weird because not everyone did understand the 'extreme noise' that we were making. Sometimes people would walk out on us, so we played for just a handfull of people. Our very first gig in de Tagrijn in Hilversum even started with some discord with the soundguy of the youth centre. At the soundcheck he asked us to play a song, so we bursted into "Disorder" (an ode to the UK punkband Disorder) a short, fast, out-of-tune noisy tune with Menno screaming his lungs out. The soundguy reaction was: "stop fooling around, play me a song". Menno replied: "that was a song". Then the guy did put all the faders of his soundboard down, walked away and said something like: "right, I'm gonna eat!". In defence of the soundguy, after our gig he came to us and said: "Now that I've seen your show, I think I get the idea what you're about ". Many more train trips would follow!
Sadly enough, some friction started to happen between Dorien and the rest of the band. Dorien was always nervous before a gig, and she thought she could calm her nerves with a lot of alcohol but after a while that habit went totally out of control and had a negative effect on the band, the gigs and our friendship. In the meantime Paul, Olav and Jos were also getting into Straight Edge so Dorien's behaviour was getting intolerable. She left the band in 1983 and that was the beginning of the classic Lärm line-up.
We started to work on new material and Menno contributing more lyrics. At some point we had more than 30 songs on our setlist. Because we had played on a few punkfestivals in the Buze Steenwijk, we became friends with Stanx from Steenwijk. They organized punkfestivals/gigs in De Buze and made a fanzine called "De Melkboer Strikes Back". Our friendship lead to the idea of doing a split album together. On 16 October 1984 we walked into the Oktopus studio in Amsterdam. It was our first studio experience ever and when Patrick the engineer heard that we wanted to record 28 songs for our side in just one day he was flabbergasted. Still we managed to record all the songs in just a few hours. Basically our live set recorded live. We all thought it sounded good enough so at the same day we also mixed the 28 songs. The next 3 days Stanx recorded their 14 songs. Not much later the split record "Campaign For musical Destruction / No Secrets" was released on our co-op label 'Er Is Hoop/Melkboer Strikes Back – Eenheidsfront Records'. Pretty good reviews got us international recognition and offers to play on stages outside of Holland.
Olav and Paul and their friends Robin, Maus, Ray, Marko and Peer got active in the Alarm 84 foundation. We founded it to raise awareness to the Amersfoort city council that the local youth desperately needed an alternative youth centre for concerts and political events. Robin Tan was the perfect guy to regulary hassle the responsible counselors. We also made a stenciled magazine called Alarm 84. Besides informing people about the goals of the foundation, the magazine also had political articles, interviews with punkbands etc.
Influenced by Suicidal Tendencies, 7 Seconds and seeing the first Italian HC bands (Negazione and Declino) playing in Holland, Lärm got the bandana and flanel shirt look. In the meantime two of our friends Robin and Guust had got their drivers licences so now we could rent a van and do a lot more gigs. In the summer of 1985 we had plans to tour Spain and Italy. Guust bought an old VW van and made it ready for the tour. In October 1985 we headed off to Basque country. The tour was going really well but just before driving off to Barcelona the VW van broke down in Fuente Arabia and could not be fixed. We did the last shows by train. We had to cancel the Italian leg of the tour and took the train home.
Two months later we were in the studio again to record the "No One Can Be That Dumb" EP. This time at the Bauplatz in Venlo. A studio run by Pandemonium's soundguy Mat Aerts. 16 songs for the EP, 10 songs for Per Thunell (who was at the recording session while visiting the Netherlands) and 3 songs for the Emma compilation LP were recorded on 30 December 1985. While mixing the songs, half a bottle of Jack Daniels (a gift to Mat) was spilled on the recording tape. This whiskey accident, 16 songs on a 7″ and a pretty bad mastering job by the pressing plant gave the record its horrible sound. We released the record ourselves and did a pressing of 1000. We found out that it contained around 100 misspressings! To our suprise a lot of people still liked it. The Lärm songs for the Emma compilation record were rejected because we had recorded "Suicidal Faillure" with the guys of Pandemonium just for the fun of it. The Emma people didn't get the joke and thought Suicidal Tendencies were a vague band so they decided not to include Lärm on the Emma Record. Talking about suicidal, around the same time we released our first fanzine called Suicidal Fanzine!
Paul being very active in the penpal/tapetrade scene had several tapetrade friends in the USA. One of them was Paul Cattapano who had connections with NYC Mayhem/Straight ahead HC crew. Lärm recordings were passed around in that scene and that's the reason why we ended up on the "End The Warzone" compilation EP with Pillsbury Hardcore, Attitude adjustment and Straight Ahead.
Alarm 84 got together with some local squaters and left activists and started to squat buildings because the City Council had turned a deaf ear to our calls for a alternative youthcentre. After some short lived squats (Duthler & Hof 19) we finally hit the spot with squating the Grachtkerk, a huge old church building with lots of space and rooms. In one of those rooms we started the Kippenhok. Our local punkbar/concert/meeting place. Lots of bands would play there like B.G.K., Negazione, Funeral Oration, Pandemonium, Kaaos, Gepøpel, S.C.A., Tension, Deadlock, Disgust etc. Besides those punkgigs we also organized political and video/film events. The Kippenhok was essential in creating an active local punkscene. New punkbands were formed: Second Siberia, Geneve, Loud Warning etc. and a project with 3 Lärm members: Jos on drums, Olav on guitar, Marko on bass and Paul on vocals called A.M.K.A. (Anti Muzikaal Kollektief Amersfoort) which did just one gig in the Grachtkerk without any practice. They just jumped on stage and made up all noise and lyrics on the spot. Totally out of control noise punk and some absurd theatre like this song called "Trillende Bril" (shaking glasses) which was Jos wildly shaking his head so his glasses jumped on his nose. Meanwhile a local pirate station run by local squatters offered us to do a punkshow on their station. Radio Keilstad was born which would run for a few months before the station was taken off the air. Suicidal Fanzine changed its name to Definite Choice. The van den Berg brothers started to film bands with one of those early big video cameras. Not much later Definite Choice Videos was born and in the years to come we released 3 video compilation tapes and 6 issues of the Definite Choice fanzine.
The "End The Warzone" EP got Lärm noticed in the USA and in 1986 Mike Rubinstein, the same guy who had released the "End The Warzone" EP, offered Lärm to do a full length on his One Step Ahead label. The only problem was that we didn't had enough new songs to do a full album. As a compromise we recorded old and new stuff for the studio side and a live show for the B side. Again, it got recorded at the Bauplatz in Venlo with Mat. The live stuff was recorded on 21 June 1986 at O.O.C. Bauplatz. Sadly enough at the very first song and our first jumps, the microphones recording the bass and guitar fell over and nobody noticed it. It explains the muddy guitar and bass sound on those recordings. On 16 and 17 August 1986 we recorded the studio side and mixed the album. When we recorded the songs we were really happy with the end result, it sounded fucking great on the studio boxes. But when the record came out it sounded pretty flat on our stereo's… Still the "Straight On View" album became our best selling record (3000 records). An USA tour with Stark Raving Mad was in the making but sadly enough that didn't happen. Mike Rubinstein suggested to do a tour with The Exploited instead but we declined (at that time Wattie had a reputation being a racist wanker talking about "pakibashing" and shit like that).
Instead, in 1987 we did a 10 day UK tour with Heresy from the UK and Heibel from Belgium. Which was a great and fun tour to do with most of the time really good turnouts. Golden memories. In September 1987 it was time to record a new EP and we had found a tiny and cheap studio in Hoogland (a rural village near Amersfoort) called Bombastic. The "Nothing Is Hard In This World If You Dare To Scale The Heights" EP was recorded there and is probably our best sounding record. Also the first time we used guitar tuners but because we didn't play real guitarchords it was still out of tune… It became our legacy: the band that was always out of tune hahaha. This EP was the first (and last) selfreleased record on Definite Choice Records. It also turned out to be the last Lärm record ever! Guust, our "crazy driver" got a little bit too crazy (not always sober) for our taste so we had to let him go. Our good friends Emelie and Theun K. took over the steering wheel and Olav got his drivers licence as well, so we were safe.
The Grachtkerk squat mysteriously burned down and we had to squat a new place to keep the Kippenhok going. Middeloo was squatted and we turned the Koetshuis into a new Kippenhok. Beside the local bands, bands like B.G.K., Kina, W.C.F., Government Issue, Laitz, Negazione, Funeral Oration, B.T.D., Kikkerspuug, Heresy etc. would play there! Lärm still played a lot of gigs in Holland, Belgium and Germany but things were changing for the worse. The squatters movement slowly but steadily lost its strength. More and more squats were evicted and the hardcorepunk scene lost a lot of places where punks could meet, play and rehearse. You could see strong local punk scenes fell apart because of this. Eventually also the Kippenhok was evicted which was a massive blow to the Amersfoort scene. Besides that, the 'crossover' scene was at its hights. And the metal attitude that came along with that scene changed the atmosphere almost overnight. Suddenly it was all about bigger venues, bandmanagers/agencies, higher entrance fees, contracts, guarantees and shit like that. It even came to a point that Lärm was accussed for destroying "the market" because we still has this non-profit attitude and played for gasmoney and free drinks. We were seriously beginning to question our future. Still there was a 10 show tour (17 until 27 March 1988) of West Germany & Austria coming up with the mighty Heresy. Those gigs were largely good and succesfull but it also turned out to be our last tour. Not soon after that tour we called it quits. In honour of the Buze in Steenwijk, we did one last gig on second christmas day 1989. On this "reunion-fest" Lärm, Stanx, Glorious Death, Vopo's, Zmiv and the Vikings played a reunion set. To some extend that fest marked an end of an era. Although Paul, Olav and Jos evolved into Seein Red. A band that's still active today!
Is this the end of the Lärm story? Not really because after we had split up Lärm became more "legendary" than during our existence. Suddenly our records were collectible. It made us decide in the 90's to release the "Extreme Noise – The Complete Campaign For Musical Destruction" discography CD on Coalition Records and a double vinyl version on Independent Outlet/Kangaroo records. Which made our stuff availlable again for a decent price. In 2002 and 2003 we played a few shows under the name: Lärm As Fuck. 2 gigs in Holland and 1 in Germany with Roy from B.S.E. on vocals. In 2004 Lärm As Fuck recorded 8 Lärm songs for a split with Humus which was released on Wasted Youth Power Records. Then suddenly out of the blue Jos got an e-mail, or was it a telephone call from Menno basically saying: " I heard you are playing with Lärm again why didn't you ask me?". After nearly 16 years the original Lärm line-up stepped into the practiceroom again and it clicked and felt like yesterday. On June 2005 Lärm played their reunion gig on the Trashfest in Hoogeveen. We had so much fun doing that show that we decided to play with Lärm once or twice a year. Lärm played gigs in Holland, Spain, the UK, Italy, Germany till 2012. Seein Red did a few shows with Mob 47 in Sweden May 2006. In Stockholm at the Nalen Alcazar we played a Lärm set with Ronald Zwetsloot on vocals. In 2007 Ronald would re-release the "No One Can Be That Dumb" and "Nothing Is Hard In This World If You Dare To Scale The Heights" EP's on his Way Back When records as a co-release with Short Fuse records. That same year the "Campaign For Musical Destruction" & "Straight On View" studio sides were released as one album on Way Back When Records. On July 24th 2010 we re-recorded 25 Lärm songs with the original line-up at the E Rock studio in Panningen with Eric from Citizens Patrol at the helm. This time we were in tune hahaha. Also this record was released on Way Back When. Sadly enough on 26 May 2012 we had to play the last Lärm gig in the OCCII, Amsterdam because Jos had to stop with Seein Red / Lärm because of a severe hearing damage. That same year Micha from Farewell Records asked us if he could do another re-release of "The Complete Campaign For Musicial Destruction" Lärm discography on double vinyl.
While I'm typing this, it's November 2021 and I can announce that around February 2022 the Lärm / Stanx split record will be re-released on Lärmattacke Records in Germany which makes the circle round again. Who knows there might be a record release party with Lärm playing……
Description: Fast and short rudimentary hardcorepunk
Lineup:
Menno – vocals
Jos Houtveen – bass
Paul van den Berg – guitar
Olav van den Berg – drums
Dorien – vocals (1982-1983)
Other bands:
Jos Houtveen – The Sextons, Razzias, Total Chaoz, Disturbers, A.M.K.A., Millions Of Dead Billy Milanos, Seein'Red, Lärm As Fuck, Orwell Nation, Kriegstanz, Staathaat.
Paul van den Berg – The Sextons, Razzias, Total Chaoz, Disturbers, A.M.K.A., Seein'Red, Lärm As Fuck, Profound, Colt Turkey, Manliftingbanner, Marxbros.
Olav van den Berg – The Sextons, Razzias, Total Chaoz, Disturbers, A.M.K.A., Seein'Red, Lärm As Fuck, Profound, Colt Turkey, Manliftingbanner, Marxbros, Bughouse.
Dorien – Total Chaoz, Razzias, Disturbers
Discography:
1984 – Campaign For Musical Destruction LP with Stanx (Eenheidsfrontrecords, NL / Er Is Hoop, NL / Melkboer Strikes Back, NL)
Recorded @ Oktopus, Amsterdam 16.10.1984 by Patrick / comes with booklet
1985 – Ultra-Thrash-Core TAPE (Slam For Peace Tapes, NL)
Only 1 exist / comes with insert
1986 – No One Can Be That Dumb 7" EP (Not On Label, NL)
Recorded @ Jack Daniels Varkenslease Bedrijf, Venlo 30.12.1985 by Matt / comes with poster / press: 786
1986 – Straight On View LP (One Step Ahead Records, USA)
Recorded @ Jack Daniels Varkenslease Bedrijf, Venlo 16-17.08.1986 by Matt (side A) & live @ O.O.C. Bauplatz, Venlo 21.06.1986 (side B) / comes with insert
1987 – Nothing Is Hard In This World If You Dare To Scale The Heights 7" EP (Definite Choice Records, NL)
Recorded @ Bombastic Studio, Hoogland 09.1987 by Bas / comes with insert & postcard / 2 pressings with different inserts
1987 – Untalented After All These Years TAPE (Bad Luck Tapes, USA)
demo's and live
1989 – The Definitive Farewells From Lärm And Rapt TAPE (Broken Tapes, FRA)
1995 – Extreme Noise Terrorism 7" EP (Kaal Records, NL / Left Wing Records, NL)
Recorded live @ De Tagrijn, Hilversum 1985 / press: 1000 (850 with insert, 150 with different sleeve & thick card insert)
1995 – Destroy Sexism 7" EP (Wicked Witch Records, NL)
Recorded @ practiseroom 1988 / press: 1500 / 70 with different sleeve as Japanese Tour Edition / also released as limited promo with different photocopied sleeve
1997 – It's About Time… To Fight Back!!! TAPE with Seein'Red (Axioma Promotions, NL)
Handnumbered
1997 – Extreme Noise CD (Coalition Records, NL / Red As Fuck Records, NL)
Comes with 2 booklets and 3 inserts
1999 – Campaign For Musical Destruction 2x LP (Independent Outlet Records, NL / Kangaroo Records, NL)
1500 numbered / gatefold sleeve
2005 – Extreme Noise CD (Coalition Records, NL)
2007 – No One Can Be That Dumb 7" EP (Way Back When Records, NL / Shortfuse Records, UK)
1000 on black / comes with insert
2007 – Nothing Is Hard In This World If You Dare To Scale The Heights 7" EP (Way Back When Records, NL / Shortfuse Records, UK)
1000 on black / comes with insert and postcard
2007 – No One Can Be That Dumb & Nothing Is Hard In This World If You Dare To Scale The Heights 2x 7" EP (Way Back When Records, NL / Shortfuse Records, UK)
Printed foldover sleeve / comes with patch
2007 – Straight On View / Campaign For Musical Destruction LP (Way Back When Records, NL)
1000 on black / comes with insert
2008 – Extreme Noise CD (Coalition Records, NL / Disk Union, JAP)
2010 – Lärm 12" EP (Way Back When Records, NL)
Old tracks re-recorded on 24.07.2010 / comes with insert / 100 numbered as Last Show Edition sold at OCCI, Amsterdam 25.10.2012 / 80 with alternate sleeve / 100 with Obi strip sold at C.S.A. Dordoni, Cremona ITA 23.04.2011
2012 – Campaign For Musical Destruction 2x LP (Farewell Record, GER)
On green and yellow, numbered /100 on red and blue / gatefold sleeve / additional silkscreened covers for a reunion show
2012 – Reunion – May 2005: Hoogeveen – The Netherlands TAPE (K.F.C. Tapes, FRA)
Recorded live @ Trashfest, Hoogeveen 06.2005
2014 – Extreme Noise TAPE (Basement Records, MAL)
300
2017 – Extreme Noise TAPE (Cinta Itu Buta Records, INDO)
Comes with booklet
2022 – Campaign For Musical Destruction LP with Stanx (Lärmattack Records, GER)

Various:
1983 – Holland Hardcore TAPE (Er Is Hoop Tapes, NL)
1984 – Lärmattacke 2 TAPE (System Tapes, GER)
1985 – Alle 55 Kort TAPE (A.E.D., NL)
1985 – Hideous Headchop'n TAPE (Mothra, USA)
1985 – Babylon Bleibt Fahren LP (Babylon Bleibt Fahren Records, NL)
1985 – Cultural Compost Pit! TAPE (Mothra, USA)
1985 – Deflagration Vol. 2 TAPE (Deflagration Tapes, FRA)
1985 – S2D – Sous Deux Dictatures TAPE (Not On Label, FRA)
1986 – End The Warzone 7" EP (One Step Ahead, USA)
1986 – Orange Flag Spoon Fed – Don't Wave At Us TAPE (Zetpillen On War Publikaties, NL)
1986 – Heroin!! I Can't Handle It TAPE (Deformed Tapes, UK)
1987 – What Is Punk? TAPE (Generic Tapes, CAN)
1988 – Speed Air Play 14.1.88 TAPE (Speed Air Play, AUS)
1988 – Kom Uit Je Luie Graf Of Moet Ik Je Lid Eraf Schroeven TAPE (Not On Label, NL)
1989 – Buttfuck Compilation Tape Vol. 1 TAPE (Not On Label, GRE)
1996 – Kangaroo VS Wicked Witch 7" EP (Wicked Kangaroo Records, NL)
1996 – It's All So Quiet On The Eastern Front LP (Nuclear Sun Punk Records, ITA)
199X – Cómo Puedes Ignorar Sus Gritos TAPE (Fobia Duros Sentimientos, SPA)
199X – Dexinfekzion TAPE (Not On Label, SPA)
2005 – Off Target CD (Coalition Records, NL)
2006 – Holland Hardcore 2x LP (Abuse Records, BEL)
2006 – Holland Hardcore 6x LP (Abuse Records, BEL)
2011 – Short Fast & Loud 10" (Six Weeks, USA)
2011 – Cremona A Mano Armata 7" singlesided flexi-EP
2015 – Charred Remains TAPE (Tropical Depression Records, USA)
2018 – Subterrâneo Vol. 1 CD (Nuna, BRA)
2019 – Four Corners Of The Globe LP (OCCI, Amsterdam, NL / Makkum Records, NL / Red Wig, NL / Rebel Up Records, BEL)
2020 – Lärmattacke – Blast From The Past LP (Lärmattacke Records, GER)
2021 – Radio Dood LP (Darcy Trash, NL)
XXXX – Hate On Tape TAPE (Tutti Pazzi, ITA)
XXXX – Roots TAPE (Moonmadness, GER)
XXXX – HC Against Human Domination CDr (Αδέσποτες Συνειδήσεις, GRE)
XXXX – Animal Liberation Compilation CDr (Αδέσποτες Συνειδήσεις, GRE)
XXXX – Benelux Fight Back TAPE (Not On Label, BEL)
XXXX – Stop This – Fuck Vivisexion! TAPE (Noisy Melody Tapes, BEL)

Cinema:
1987 – Extreme Noise 1983-1987 DVD (Xcore, NL)
1987 – Definite Choice Video Party 1 VHS (Definite Choice Video & Fanzine, NL)
1988 – Whirlwind Hardcore VHS (Cut Off Video, GER)
2005 – Live Target DVD (Coalition Records, NL)

Other:
1983 – rehearsal I
1983 – rehearsal II
1983 – rehearsal III
1985 – rehearsal I aka Noise Session
1985 – rehearsal II June 1985 aka Noise Session

Interviews/Articles:
1983 – Suicide? No!! Murder 3
1984 – De Melkboer Strikes Back 4
1984 – Weerhaak 2
1984 – Wrakvee 3
1984 – Nieuwe Koekrand 63
1984 – Penetracion 5
1984 – Het Schandaal 4
1984 – Peace Or Annihilation 3
1985 – De Nieuwe Vögelspin
1985 – Names Don't Matter 1
1985 – Maximum Rock'n'Roll 29
1986 – Names Don't Matter 4
1986 – Trashkrant 9 (Spain Report)
1987 – Definite Choice 3 (UK Tourreport)
1987 – Nieuwe Koekrand 77
1988 – Kill Yourself 6
1988 – Peace Or Annihilation 11
2020 – Zona Especial Noise BOOK (David von Rivers, SPA)
2020 – Network Of Friends: Hardcorepunk Der 80er Jahre In Europe BOOK (Helge Schreiber, GER)
Concerts: (selected)
1983.04.08 Tagrijn, Hilversum (+ Asperity's, Disrespect, DDT) (1st gig)
1983.04.30 De Buze, Steenwijk (+ Boegies, Asperity's, Vikings, La Résistance, Blitzkrieg, Zweetkutten)
1983.06.04 Kazemat, Hoevelaken (+ Asperity's)
1983.06.18 De Buze, Steenwijk (+ Puinhoop, Bloedbad, Indirekt, C.K.N., Asperity's, Antidote, Stanx)
1983.09.10 De Buze, Steenwijk (+ Asperity's, Echte Boter GVD, Amsterdamned, Stanx, The Insane)
1983.11.04 Tagrijn, Hilversum (+ Echte Boter GVD, Vopo's)
1983 Pleinwerker, Amsterdam
1984.03.03 Babylon, Hengelo (+ Stanx, Bloedbad)
1984.03.10 Ons Clubhuis, Dieren (+ N.V. Le Anderen, Neuroot, Zowiso)
1984.06.29 De Wielingen, Amsterdam (+ Stanx, Echte Boter GVD, Pandemonium, Antidote, Lol + EGM, Plastic Guerilla, Neuroot)
1984.06.30 Paradox, Antwerpen BEL (+ Pigs In Blue Glue, Stanx, Deviant Gedrag, Glorious Death, Wulpse Varkens)
1984.11.10 De Instee, Amersfoort (+ Das Breetels, Geneve '83, Resistance, Indirekt, Funeral Oration)
1985.01.19 Kippenhok, Amersfoort (+ B.T.D., Geneve '83, Resistance)
1985.05.04 Kippenhok, Amersfoort (+ Negazione, B.G.K.)
1985.10.04 VHC, Venlo
1985.10.15 El Garage, Bilbao SPA
1985.10.17 Aziak, Llodio SPA (+ Danba)
1985.10.18 Gaztetxe, Andoain SPA (+ Vomito)
1985.10.20 Gaztetxe, Hondarribia SPA (+ Vomito, R.I.P.)
1985.10.23 Zeleste, Barcelona SPA (+ GRB)
1985.10.24 Zeleste, Barcelona SPA (+ GRB)
1985.12.21 Roxy, Dendermonde BEL (+ Combat Not Conform, Funeral Oration, Dirty Scums, Vortex, C.P.D., Statskirielja)
1985.12.27 Chi Chi Club, Winterswijk (+ Negazione, W.C.F., C.C.M., Kina, Royal Vomit)
1985 Tagrijn, Hilversum
1986.02.22 Zaal De Harmonie, Reuver (+ Gøtefix, W.C.F., Capital Scum)
1986.05.03 Roxy, Dendermonde BEL (+ Kikkerspuug, Laits, B.T.D., Loud Warning, Naked Nuns)
1986.06.21 Bauplatz, Venlo (+ Scream, Pandemonium, Hysteria)
1986.06.30 Emma, Amsterdam ( + Rest, Pure Hate, ZSZ and more)
1986.08.30 Chi Chi Club, Winterswijk (+ The Varukers, Toxic Reasons, Inferno, Enola Gay, B.O.H., P.O.Y., K.G.B., Fluchtversuch)
1986.09.06 Elektra, Sliedrecht (+ Das Breetels. B.T.D., Laitz, Sex Slaves, Kikkerspuug, Lesastress)
1986.10.10 Kippenhok, Amersfoort (+ Government Issue, S.C.A.)
1986.11.08 Bauplatz, Venlo (+ Kina, Gøtefix, N.P.R., Wax Pontiffs, Blek Flek)
1986.11.29 De Buze, Steenwijk (+ MBP, Ampachen, City Indians, W.C.F., Conflict)
1986.11.01 Zaal Astrid, Ternat BEL (+ Cyclone, Target, X-Creta, Deviant Gedrag)
1987.02.13 Kippenhok, Amersfoort (+ Heresy, Heibel)
1987.03.28 Zaal De Marbel, Tielt BEL (+ Heibel, Hate Crew)
1987.05.29 1000 Appeltjes, Antwerpen BEL (+ Bad Influence, Gøtefix, Sherwood)
1987.07.16 Metropole, Bradford UK (+ Heresy, Heibel, Filthy Christians)
1987.07.17 Planet X, Liverpool UK (+ Heresy, Heibel)
1987.07.18 Stringfellows, Glasgow UK (+ Heresy, Heibel)
1987.07.19 Anglo-Asian Centre, Newcastle UK (+ Heresy, Heibel)
1987.07.21 The Mermaid, Birmingham UK (+ Heresy, Heibel)
1987.07.22 William Morris Labour Club, London UK (+ Napalm Death, Heresy, Heibel)
1987.07.23 Herefordshire House, Malvern UK (+ Ripcord, Heresy, Heibel)
1987.08.21 Emma, Amsterdam (+ Indigesti)
1987.10.31 Netwerk, Aalst BEL (+ Ignition, So Much Hate, Violent Mosquitos)
1987.11.15 Parochiezaal, Scherpenheuvel BEL (+ Attitude, Emils, Inhuman Conditions)
1988.02.16 Mevr. Latenstaan, Zoetermeer
1988.02.26 Philipslaan 78, Roosendaal (+ Scoundrels, W.C.F., Terms Of Abuse)
1988.03.12 Rote Fabrik, Zürich SWI (+ Heresy, Negazione)
1988.03.17 Hafenstrasse, Hamburg GER (+ Heresy)
1988.03.23 Stadwerkstatt, Wien AUS (+ Negazione, Heresy)
1988.03.24 Ottobrunn AUS (+ Heresy)
1988.03.25 Karlsruhe GER (+ Heresy)
1988.03.26 Geislingen GER (+ Heresy)
1988.03.27 Metzgerstrasse, Hanau GER (+ Heresy)
1988.04.01 Chi Chi Club, Winterswijk (+ Vernon Walters, Union Morbide, Disabuse, Youth Crew, Bell'Laut)

Reunions:
1988.12.26 De Buze, Steenwijk (+ Zmiv, Vopo's, Glorious Death, Vikings, Burst, Stanx) (Reunion)
2005.06.26 Het Podium, Hoogeveen (Trashfest)
2008.04.18 Can Humet, El Masnou SPA
2008.04.26 dB's, Utrecht (+ Nightstick Justice and more)
2009.06.27 The Westhill Community Centre, Brighton UK (+ Surrender. War All The Time, Burnt Cross, Haywire) (Ralf Fest 2)
2010.09.25 RR III Fest, Venlo
2011.04.23 C.S.A. Dordoni, Cremona ITA (+ Dropdead, Skruigners, Terror Farmer)
2012.05.26 OCCII, Amsterdam (+ Sotatila, Citizens Patrol, Ruidosa Immundicia)
2023.01.14 Patronaat, Haarlem (+ Human Alert, Karel Anker En De Joden, Seein'Red, Deadstoolpigeon) (Wigmania)
2023.03.05 Tivoli, Utrecht (+ Escuala Grind, Siberian Meatgrinder, Dropdead, Napalm Death)
2023.05.27 Skinfest, Mierlo (+ No Brains, Cunt, Cult Of Decency, Raylin, Lifeless Past, Sowt, Suffering Quota, Rattenburcht, Abusive Forms)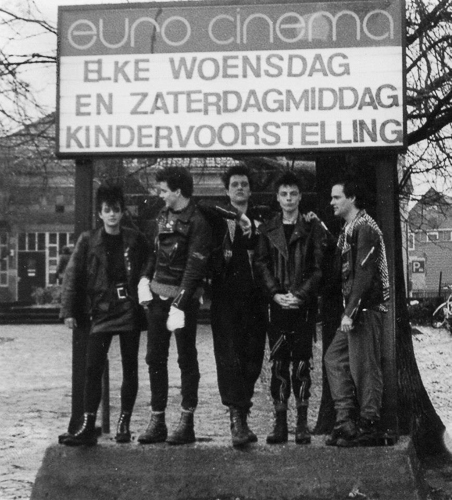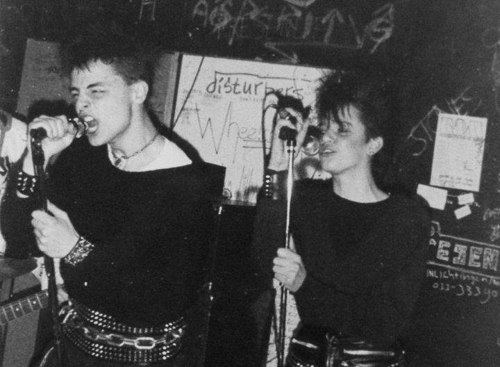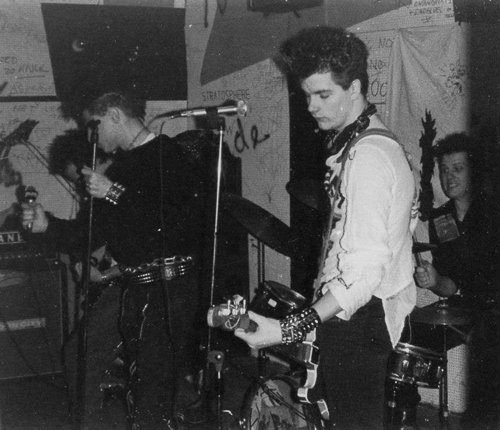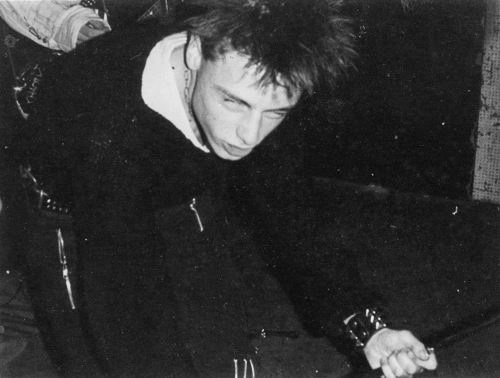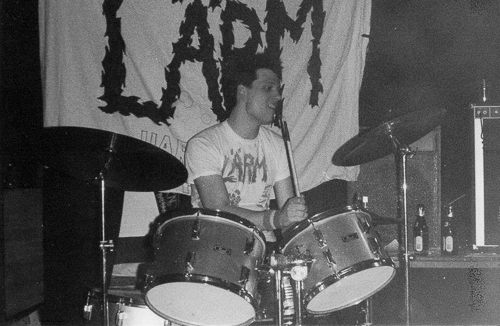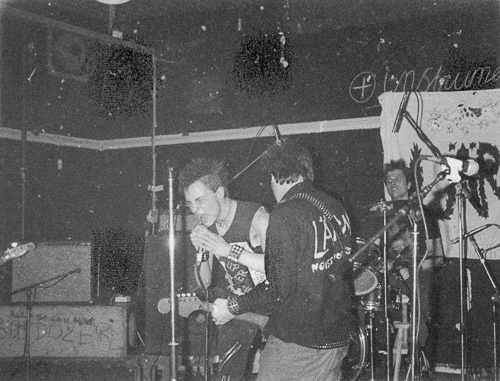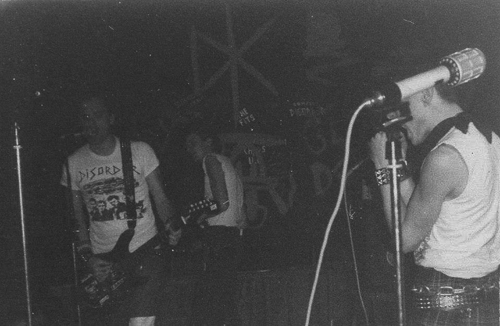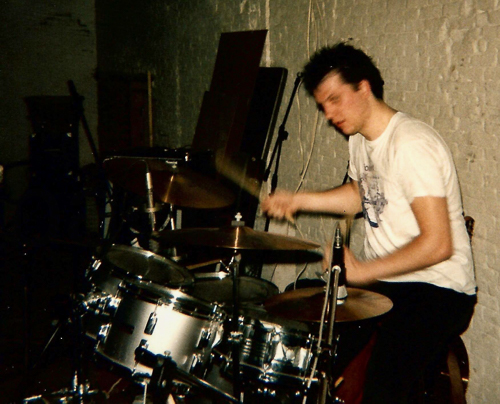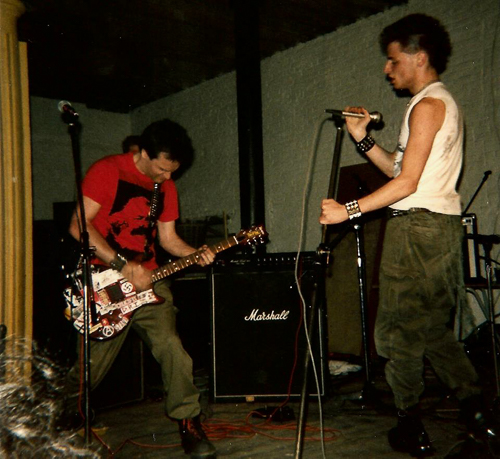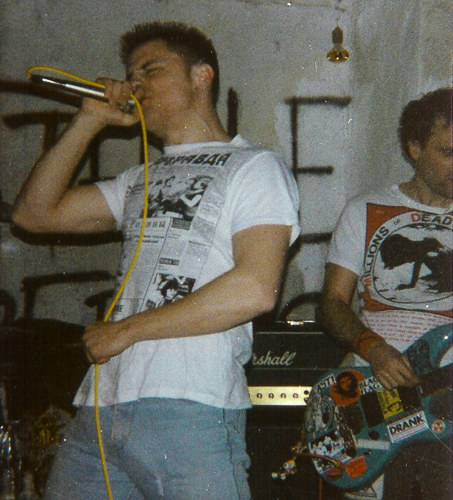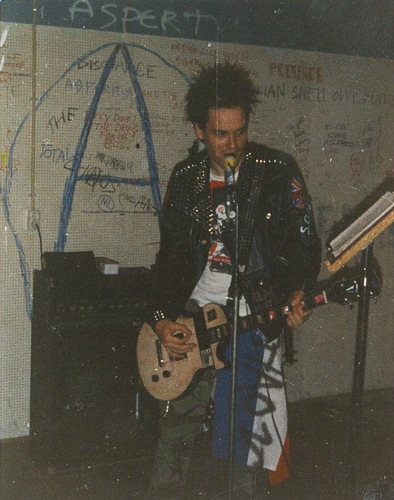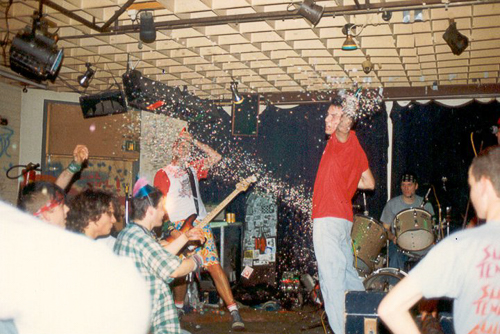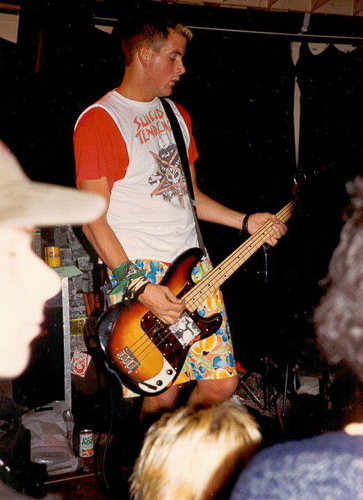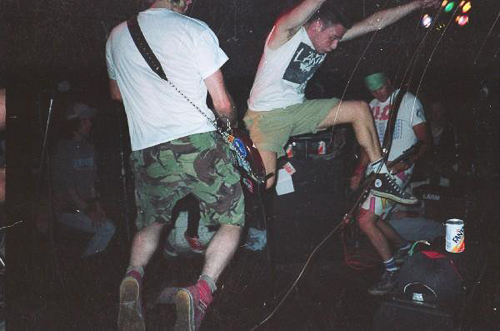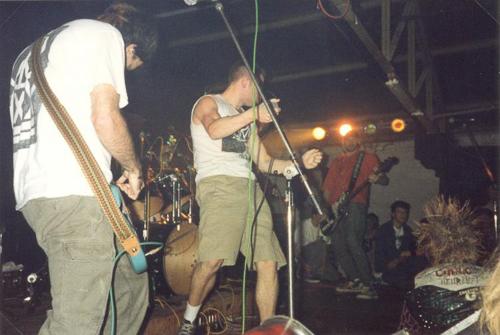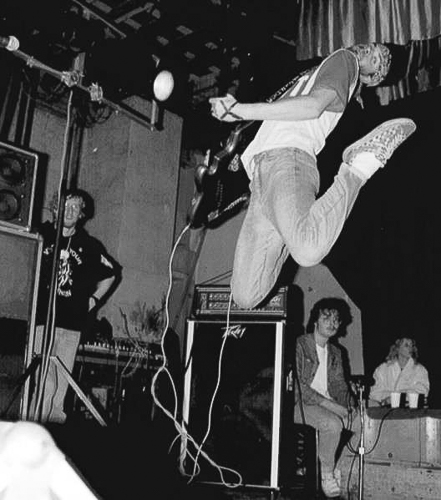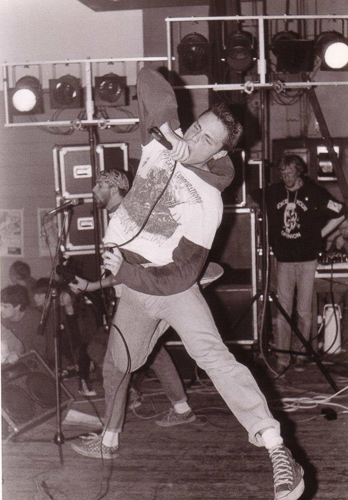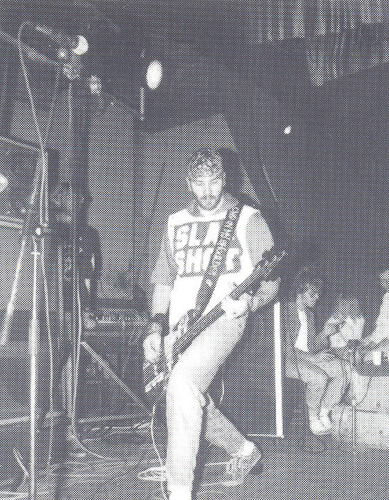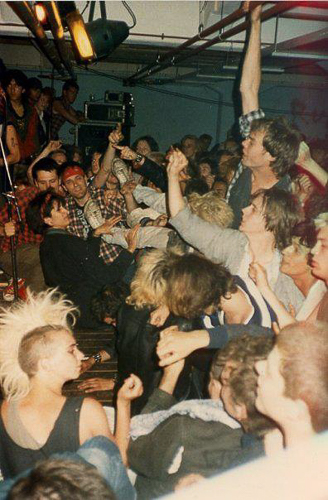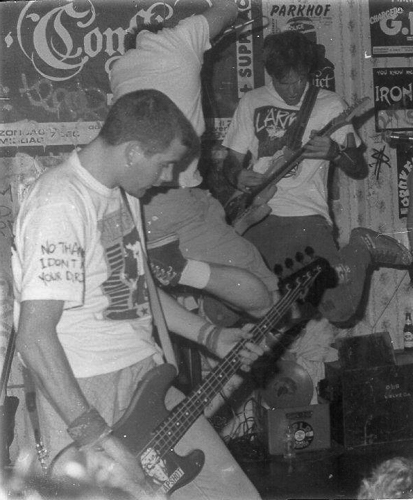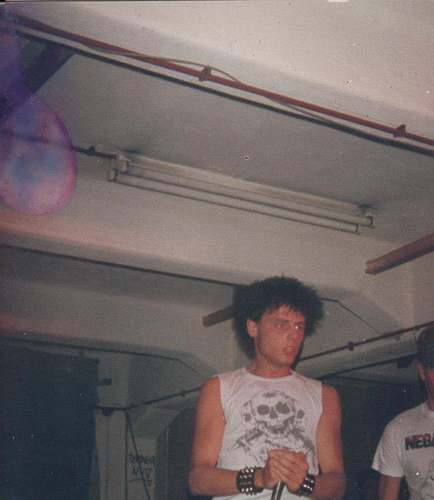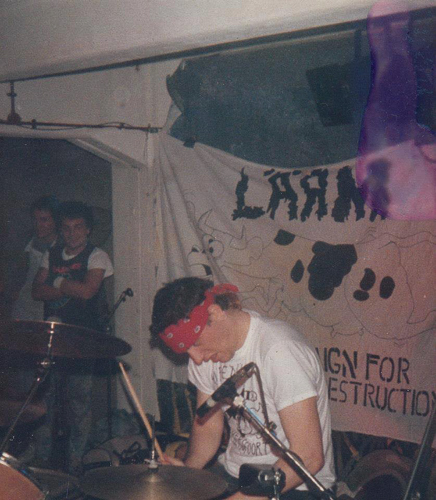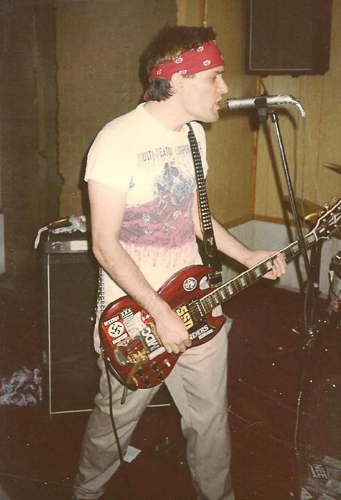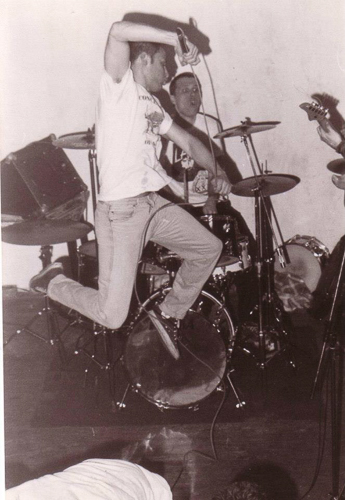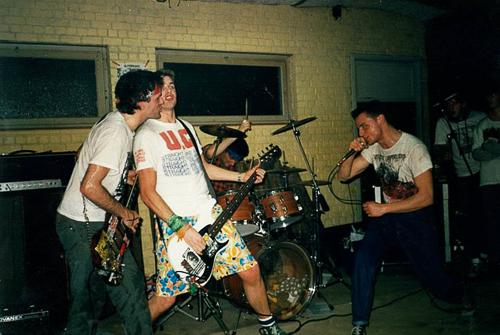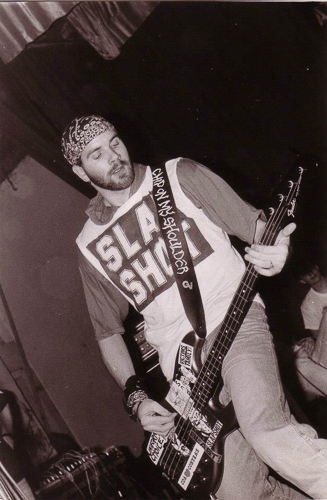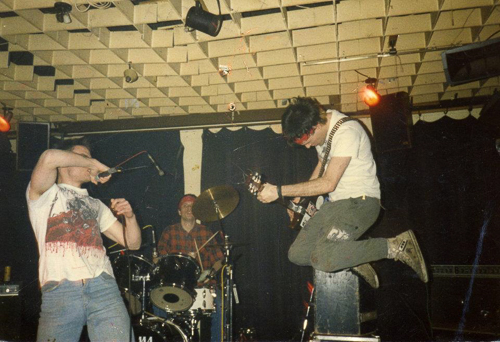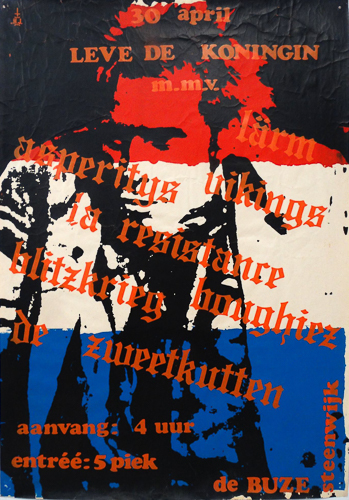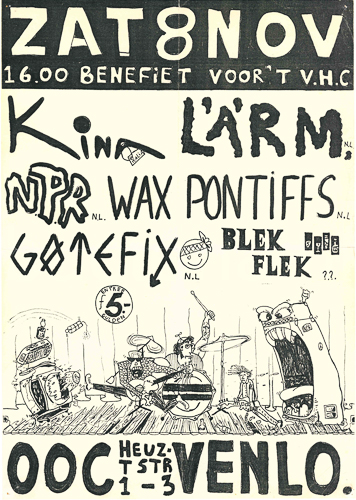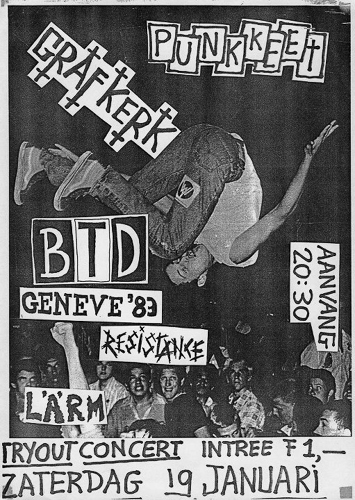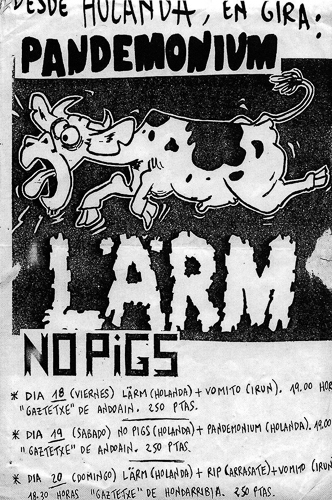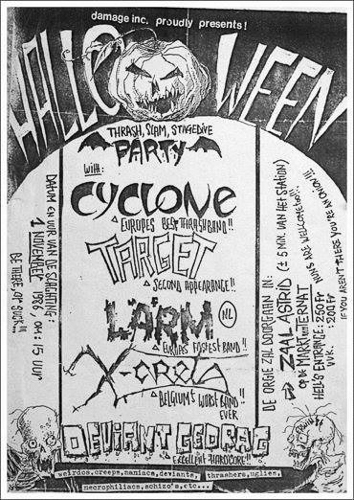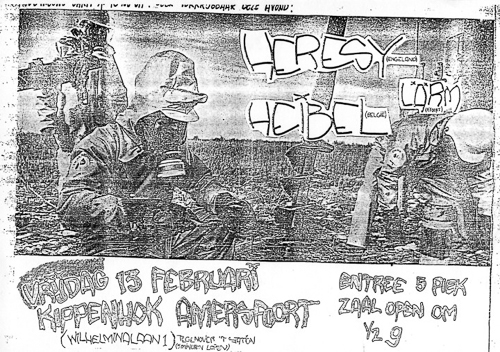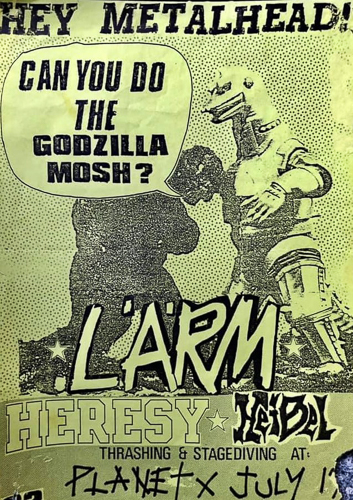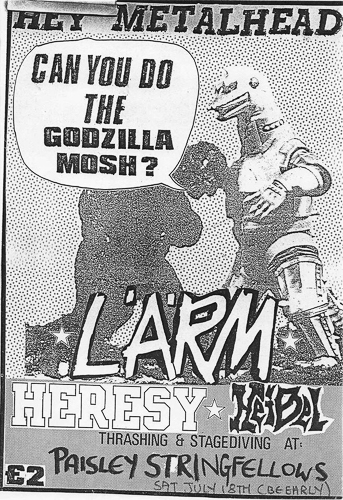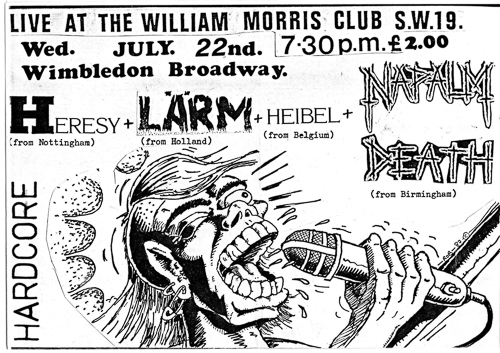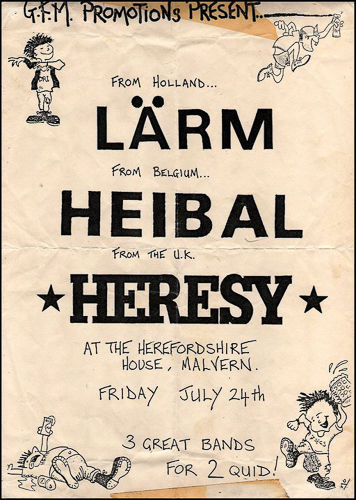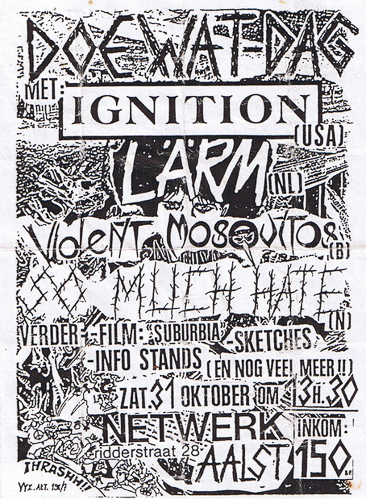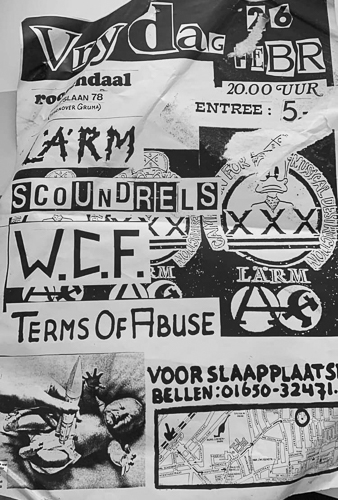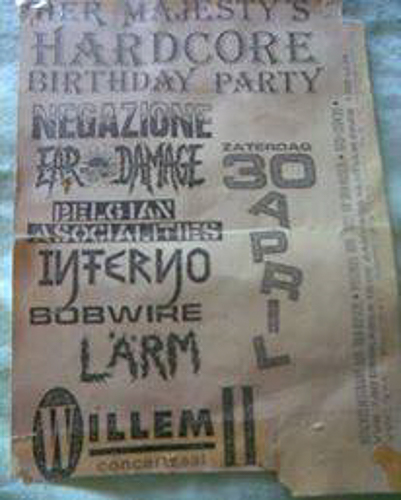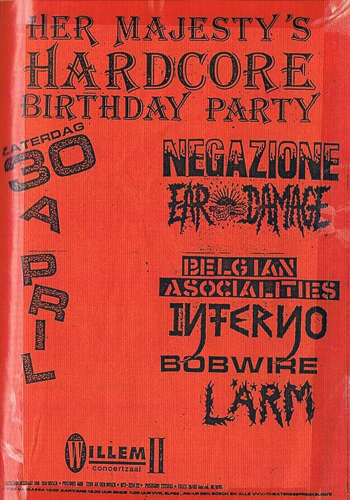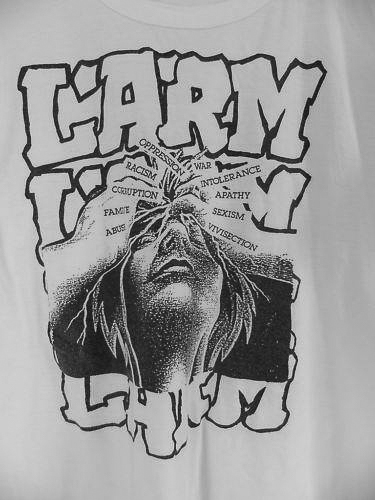 Source: Paul van den Berg