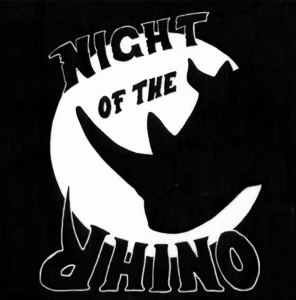 (2021 – now)
Meaning Bandname: Invented during a long drunken night.
Bio: When Mad Wizard stops, Remco the vocalist decided it was time to play guitar in a band. They struggle through the Corona lockdown but start gigging. In 2022 they record a videoclip at the Viadukt and a CD at the Soundlodge Studio in Germany together with Obed Brinkman on trombone.
Description: Energetic punkrock.
Lineup:
Sjakie Tesselaar – drums & vocals
Remco den Ouden – guitar
Bas Vos – bass
Other bands:
Sjakie Tesselaar – Pislarven, Dislect, Føkdis, Fermented, Los Asesinos De La Superficialidad, Mad Idea, Mindføk, Two Two 79, Dorst!, Mad Engine, Mad Wizard
Remco den Ouden – Mad Wizard
Discography:
2022 – Isn't Is Great?! CD (Not On Label, NL)

Concerts:
2021.08.14 Wedderheide, Wedde (+ NoNo & The Sinking Ship, Mr. Filler's Monologues)
2021.08.21 Gideon, Groningen
2021.09.11 Aardbeverrr Festival, Ten Boer (+ Velatropa, Deroels)
2021.09.12 Green Tribe, Amsterdam
2021.09.17 Euvelgunnerweg aka Rollend Goed, Groningen (+ Shitfaced Mermaids, Youth Deprivation, Drive By Elvis) (Rolling Good Fest)
2021.10.02 Vriescheloo (+ Planet Orange and more)

2022.02.19 Euvelgunnerweg aka Rollend Goed, Groningen
2022.03.19 Jutfaseweg 156, Utrecht (+ Powersmoke, Hemomy, Gas Giant, Transit Turtles, Glitter Kots)
2022.04.02 Ppauw Fest, Wageningen (+ Grassmoawer, Klezmer Rock, Nono & The Sinking Ship)
2022.05.21 Party, Nord-Georgsfehn GER
2022.06.04 O.R.K.Z., Groningen (+ Evilmrsod, Rat Patrol) (Kleintje Pleurop)
2022.07.23 Steendam, Groningen (Art Carnivale)
2022.07.30 Zuiderveen Festival V, Winschoten (+ Salt Water Taffy, Spons & Draad, Gas Giant, Periot, Lik de Kikker, The Good Case)
2022.08.26 Aardbeverrr Festival, Ten Boer (+ Tigers Fan Greonterp, Le Roi Mort, Mister Filler's Monologues, Circuit Safari)
2022.09.10 Hoendiep 150 Feest, Groningen
2023.01.17 Cafe De Zolder, Groningen (+ Landlord, Peer Pressure)
2023.02.04 Cafe De Knarie, Groningen
2023.02.15 Warhol, Groningen (+ Evilcentric)
Source: Sjakie