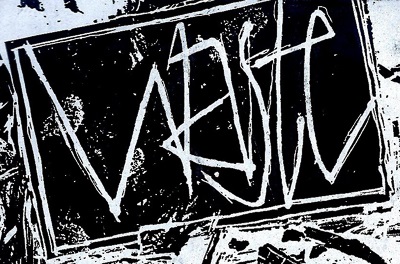 (1981 – 1983)
Meaning Bandname: After being extremely lame with using the bandname Pixinspeese, the lads realised that Waste would describe their noise much better. So Waste it should and Waste it would be from that moment on.
Bio: René, Richard and Wilco started the band in Oudenbosch in 1981. When Hans joined the band Wilco decided to quit. Since there was no drummer involved John joined later on that year. There's 2 guest singers (Puk and Muk) and a guestdrummer (PVC), who are also on the 7″ EP from 2020. In 1983 the band decided to quit and partially split up. René, Richard and Hans formed the gothic band The Scream Therapy, John joined the hardrock band Axitt. In 2023 they release a 7″ EP with new songs on the label of Hans.
Description: Waste was heavily influenced by (political) bands such as Crass, Stiff Little Fingers and U.K. Subs. Thanks to the excellent drumming by John the band did not sound like a typical Dutch band. The7" EP that was released in 1982 therefore sounded 'onnederlands' many people said.
Lineup:
René Peperkamp aka Klaus Wunderlich – bass
Richard Schouw aka Nonkel RR – vocals
Hans von Seydlitz aka Hans F. Ford – guitar (1981-1983)
John Konings aka Fred Flinstone – drums

Wilco – guitar (1981-1981)
Other bands:
René Peperkamp – Black & Deckers, The Scream Therapy
Richard Schouw – The Scream Therapy
Hans Seydlitz – Abzurd Act, The Scream Therapy
John Konings – Axitt
Discography:
1982 – History Repeats 7" EP (Miranda Records, NL)
Recorded @ Duplex Studio, Breda by Bart van Poppel & Frank Mathijssen
2020 – The Lost Tapes – Oudenbosch HC 1981-1983 Vol. 1 7" EP (Subunderground Chaos Archives, NL)
Recorded @ practise room, Oudenbosch / Press: 300
2023 – The Next Century Is Almost Over 7″ EP (Subunderground Charity Abuse, NL)
Recorded @ Studio Donderslag 11.2022 by Koert van den Bosch / Press: 375
Various:
2013 – Punk's Not Deaf 2x LP (Reunkerator Records, NL)
Interviews & Articles:
1981 – Dorpsgeheimen 1
1981 – Dorpsgeheimen 2
1983 – Nieuwe Koekrand 60
2020 – René, Richard, Hans & John Interview
Concerts: (assorted)
1981.10.04 Oudenbosch (1st gig at a party)
1981.11.28 Sojo, Oudenbosch (+ The Miranda's)
1981.12.27 Klapcot, Breda (+ The Miranda's)
1982.02.26 KWJ, Breda (+ Squelettes)
1982.03.27 Fatimahuis, Roosendaal (+ Venco)
1982.08.28 Oktopus, Amsterdam (+ The Scoundrels)
1982.11.21 Stokvishal, Arnhem (+ The Scoundrels, Zmiv, Boegies, Anti-Nowhere League)
1982.12.17 Para, Breda (single presentation)
1983.01.07 Paradiso, Amsterdam (+ Anti-Pasti)
1983.01.28 Parkhof, Alkmaar (+ Götterflies)
1983.06.22 PH'31, Amsterdam (last gig)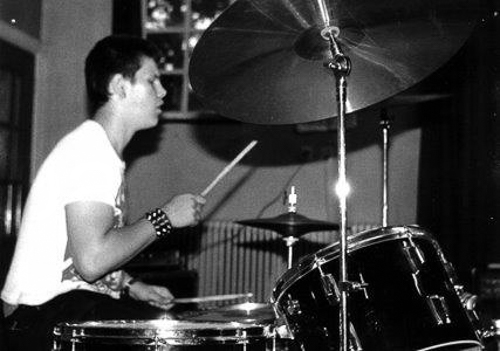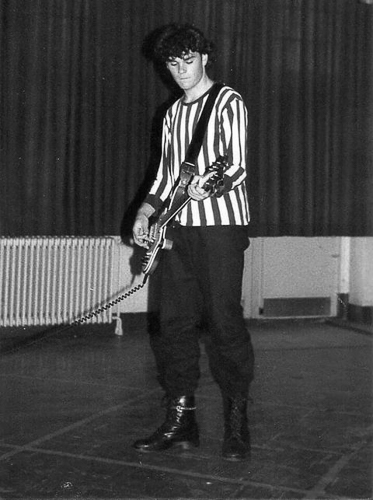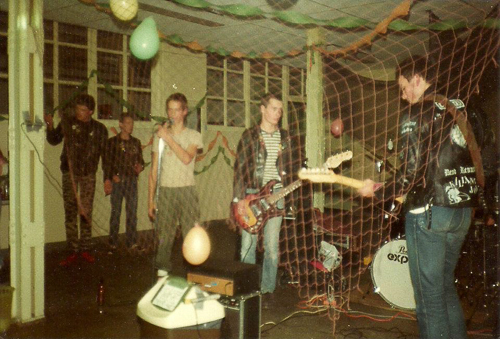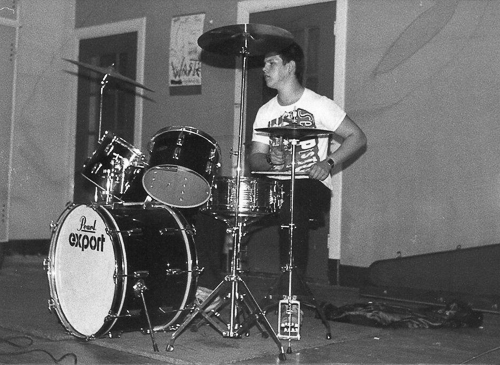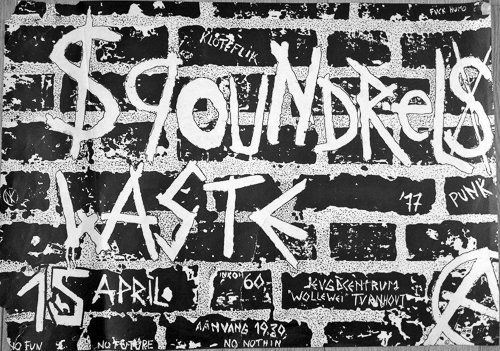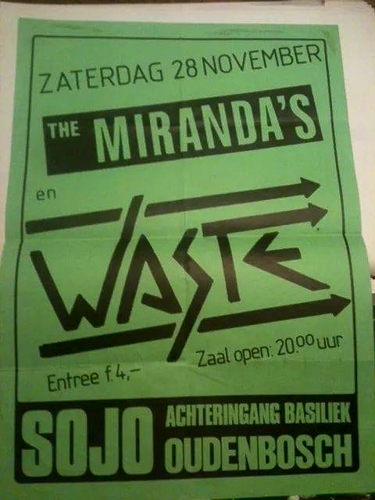 Source: Richard Schouw