(1975 – 1979)
Meaning Bandname: Used to be called The Spiders but chanced it into The Flyin' Spiderz.
Bio: First are called The Spiders, formed by Guus in the Heaven & Hell club of Alfons Puls in 1975 and plays as a pubrockband in Eindhoven. In this period the band plays rock'n'roll from The Beatles, Stones, Kinks but also Velvet Underground, Jefferson Airplane, David Bowie and Lou Reed. The bookingmanagement is called Full House Music in Helmond. After a concert with the Damned in Paradiso Amsterdam in may 1977, the style changes to own punksongs. Before reaching a deal with Dynamite Records, the record company wants to be the bandname more exciting and adds Flyin' after which Guus changes the S in a Z hence The Flyin' Spiderz. A couple of songs are recorded for Dynamite Records but they never release anything while the label promised to put out a single with a sleeve by illustrator Joost Swarte. Both songs are released on the Light Up The Dynamite LP. Musician and artist Dick Verdult advises their demo to EMI and producer Pim Koopmans (better known for Kayak) helps them to release the first record. The lyrics deal with insanity, suicide, tough life in the city… The band tours alot and liveshows were very energetic. After the 2nd LP, the music gets more melodic and the name changes to The Spiderz.

Description: In the beginning pubrock, after the beginning of 1977 punkrock.
Lineup:
Koos Cornelissen – guitar
Henri Hoeymans – drums (1976-1979)
Guus Boers – bass, vocals (1975-1977), vocals (1977-1979)
John Snep – bass (1978-1979)
Aad van Vught † – bass (1977-1978)

Tom Heertjes – guitar (1975-1977)
Chris Fleskens – drums (1975-1976)
Geert-Jan Althof – drums (1976-1976)
Other bands:
Koos Cornelissen – The Spiderz, Vitesse, Tony Del Monte, Betty Blue
Henri Hoeymans – The Spiderz, Arti Rhythm, The Backbones, Mark Foggo, Blue Skin, Gitane
Guus Boers – The Active Creation, The Spiderz, Double Feature, Gustav Riche, Dr. Guus En Het Brabants Paars, August!
Aad van Vught – Nasmaak

Discography:
1977 – The Flyin' Spiderz LP (EMI Holland, NL)
Recorded @ Relight Studio, Hilvarenbeek & EMI Studio, Heemstede by Michael Beekman (A1, A6, B1-B2), Pierre Geoffroy Chateau (A2-A5, B3-B6), Pieter Boer (A1, A6, B1-B2) and Robin Freeman (A2-A5, B3-B6)
1977 – The Flyin' Spiderz TAPE (EMI Holland, NL)
1977 – The Flyin' Spiderz LP (Sonopresse, FRA)
1977 – City Boy / I Don't Wanna Go 7" single (EMI, NL)
1977 – Movies / Stupid Photographs 7" single (EMI, NL)
1977 – Need For Love / City Boy 7" single (EMI, Australia)
1978 – Room / Marionettes 7" single (Bovema Negram, NL)
1978 – City Boy / I Don't Wanna Go 7" single (R2, UK)
1978 – Let It Crawl LP (Bovema Negram, NL)
Recorded @ Relight Studio, Hilvarenbeek w/Ab Baars on Saxophone
1978 – Let It Crawl TAPE (Bovema Negram, NL)
1978 – Let It Crawl LP (EMI, GER)
1978 – Let It Crawl LP (Bovema Negram, SWE)
1979 – Paper Girl / Killin' The City 7" single (Bovema Negram, NL)
2020 – The Flyin' Spiderz LP (Music On Vinyl, NL)
(Numbered, Pink Vinyl)
Various:
1977 – A Deal A Day LP (Import Records, USA)
1978 – Meet The New (Punk) Wave LP (EMI / EMI Medium, NL)
1978 – New Wave Punk LP (EMI, BRA)
1979 – Light Up The Dynamite LP (Dynamite Records / Magnum Force, NL / UK)
1996 – Punkrock From Holland: A Compilation Of Original Early Dutch Punk LP (Not On Label, NL)
1996 – I'm Sure We're Gonna Make It. Dutch Punkrock '77 – '82 CD (Epitaph, Europe)
1998 – Killed By Epitaph – Dutch Punkrock '77 – '82 LP (Not On Label, USA)
1998 – Killed By Death #F.U.2 LP (Redrum Records, USA)
2010 – Forever Young (1977-1985) TAPE (Funtomias Records, GER)
2016 – I Don't Care Volume 2 – Dutch Punk 1977 – 1983 2xLP (Pseudonym, NL)
2016 – I Don't Care Collection (Dutch Punk 1977 – 1983) 2xCD (Pseudonym, NL)
2018 – Drab Cities (Punk Rarities 1977-'83) CDr (Fab Fuhrer Records, BEL)
2018 – ITA Cemery Gates Volume 3 CD (DDA Confidential, JAP)
2019 – Underground Punk Vinyl Archives 1976 – 1985 Volume 1 CD (DDA Confidential, JAP)

Interviews/Articles:
1978 – Pin 4
1979 – Watch Out 3
2020 – Interview with Guus Boers

Concerts: (assorted)
1977.05.01 Paradiso, Amsterdam (+ The Damned)
1977.09.26 Paradiso, Amsterdam (+ The Clash, Siouxsie And The Banshees)
1977.11.18 De Klinker, Winschoten
1978.01.15 De Effenaar, Eindhoven (+ 999)
1978.02.25 De Kolfhaan, Gorkum
1978.03.04 De Beuk, Middelburg
1978.03.10 Boddies Music Inn, Amsterdam
1978.04.05 Paradiso, Amsterdam (+ Dick Balls, Paul Tornado, Rousers)
1978.04.22 Perron 15, Ter Apel (+ The Gods)
1978.07.22 Paradiso, Amsterdam (+ The Gods, Rousers)
1978.08.18 SSR, Leiden
1978.09.23 De Effenaar, Eindhoven
1978.11.17 Haarlem
1978 Scandinavian Tour
1979.06.22 The Basement, Köln GER

2011.11 De Effenaar, Eindhoven (Reünie)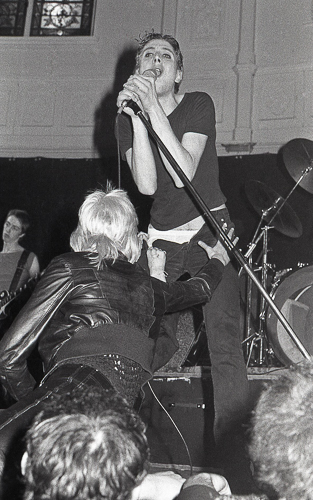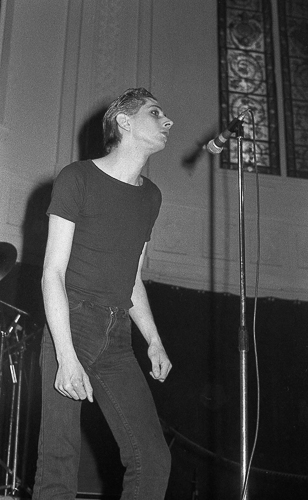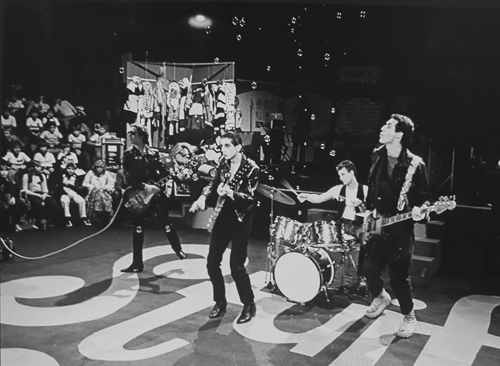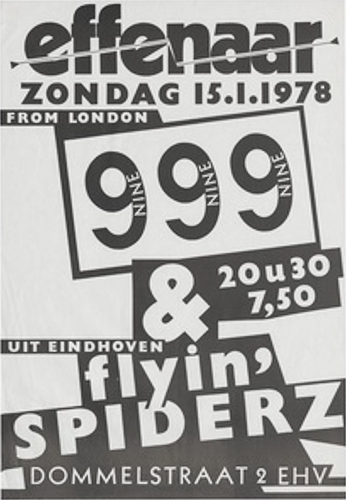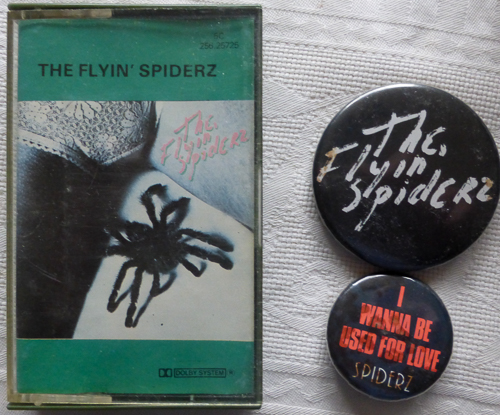 Source: Guus Boers