(1977 – 1983)
Meaning Bandname: Henk came up with the name. All bandmembers are Spoiled Sperm. Make no punkchildren!
Bio: From Harkema. Illustrious punk/skinheadband formed by Henk and Pieter after they saw The Sex Pistols in the TROS TV program called Disco Circus on a Saturday afternoon in January 1977. Together with Dick and Joop they play covers of Ramones, The Sex Pistols, Stiff Little Fingers, The Lurkers and The Clash. Because there were just a few guitarsolo's in punk at the time, Dick leaves the band. They continue as a three piece for a year when in 1979 Klaas joins as a singer and the bands starts to play own songs. Concerts were done mostly around Harkema in bars, youthcentres and clubs. Gigs outside of the Wâlden (the name of the area) ended mostly in a confrontation with the locals because those shocking punks from Harkema needed to be learned a lesson. It didn't help their reputation that the band used a big American hearse. Local media wrote nonsense about them joining a funeral procession with a coffin. This got them alot of fuss and negative publicity.
After a couples of trips to London in 1980, the musical style changes to more workingclassmusic like Sham 69 and Cockney Rejects. In 1981 Joop is replaced by Ybe from Heerenveen. After this change, only a few concerts were done due to the bad reputation. A couple of private parties were organised with Malicious Damage and The Scrunch from Leeuwarden. The last years were done resulting in the usual chaos and brutality.
Description: Punk
Lineup:
Ybe Boonstra – drums (1981-1982)
Klaas Land – vocals (1979-1982)
Henk Dam – bass, vocals
Pieter van der Kooi – guitar, vocals
Dick Schievink – guitar (1977-1978)
Joop van der Tuin – drums (1979-1981)
Other bands:
Klaas Land – Swamprats, Strawelte
Henk Dam – Strawelte, Bed Buks

Discography:
1982 – Various – Punk Live In Brouwershoeck LP (Sound & Vision, NL)
Concerts: (assorted)
1979.06.22 Clubhuis, Harkema (1st gig)
1979.08.12 Boemerang, Harkema
1979.11.25 J.C., Harkema
1979.12.15 Jeugdcentrum Poppingahiem, Surhuisterveen
1980.03.15 Clubhuis, Harkema (+ The Real Butter Band)
1980.08.16 Simplon, Groningen (+ The Scrunch, The Chops)
1981.04.12 Hippo, Leeuwarden (+ The Scrunch)
1981.09.26 Clubhuis, Harkema (+ Spirit, Wet Paint, Okka Hell)
1981.11.21 Pakhuis, Heerenveen (+ The Scrunch)

1982.02.14 Brouwershoeck, Leeuwarden (+ The Chops, Malicious Damage, Murder Inc., The T-Shirts, Pin Baskets, Mortal Remains)
1982.04.10 De Boemerang, Harkema
1983.03.05 Het Pakhuis, Heerenveen (+ Malicious Damage, Murder Inc., Boegies, Systematic Death)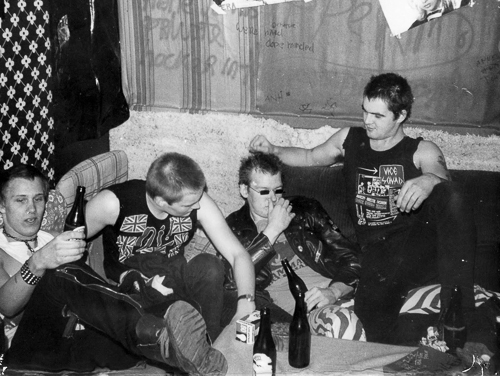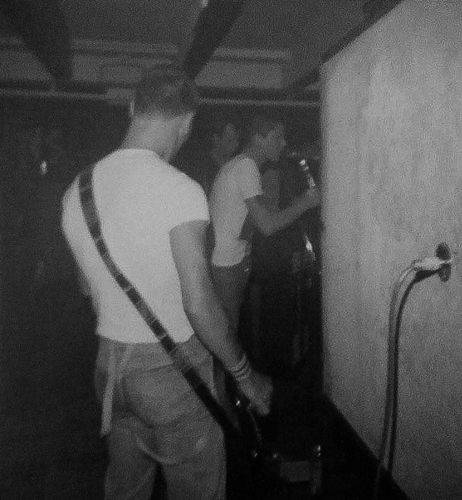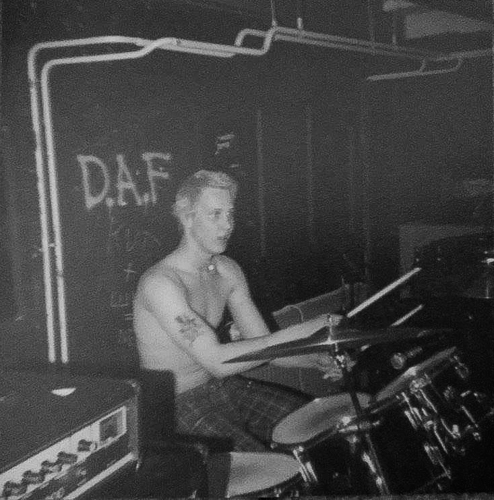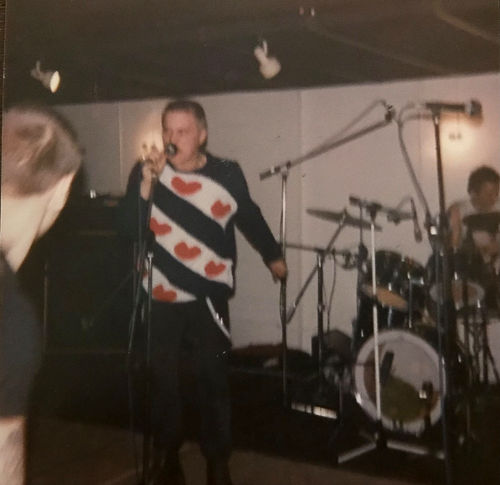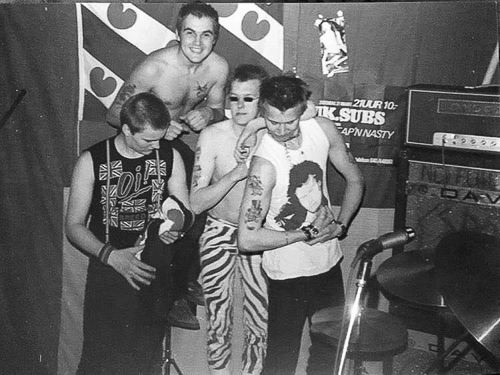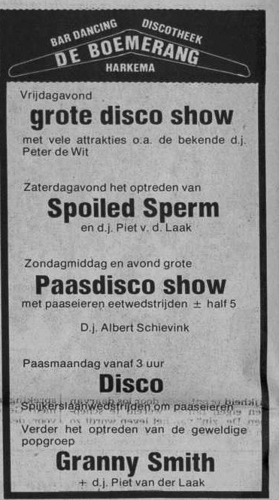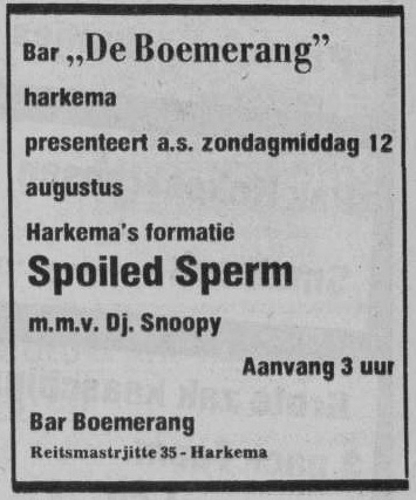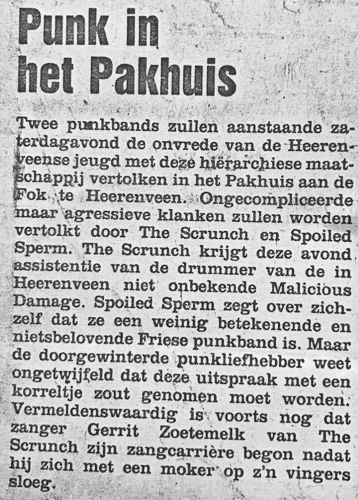 Source: Klaas Land