Cheap 'n' Nasty, U.K. Subs @ Ons Huis Blerick, Venlo 11 October 1980
First show with Kees/Cheap 'n' Nasty on guitar. After trying to become the official support, Charlie Harper, singer of UK Subs, steps in. He pays for petrol to get from the Randstad to Venlo. First with Terry's tiny red FIAT from Delft to Zwijndrecht, next with Terry's brother's car to Venlo. Almost nobody in Venlo knows about the performance, except the Venlo PIN-subscriber Karin and a pen pal of Terry, who travelled from Helmond to Venlo especially to see them. Despite this an encore has to be played. Large audience, surely more than a thousand. Later it was written that PVV-leader Geert Wilders, then 14, was one of them.

Setlist: Back to square one, Living in a middle class neighbourhood, I got rabies, Thalodomide, Rock star, Fool's Lesson, Leather jacket, Martian Invasion, No more violence on TV, I don't like it, I'm a photo model, Test tube babies.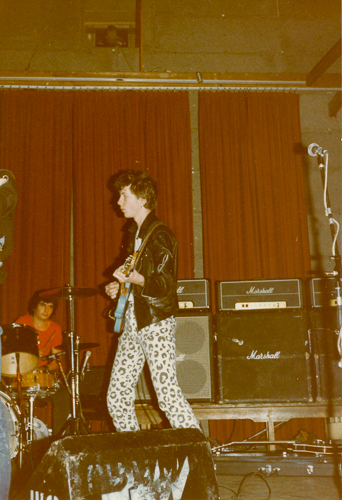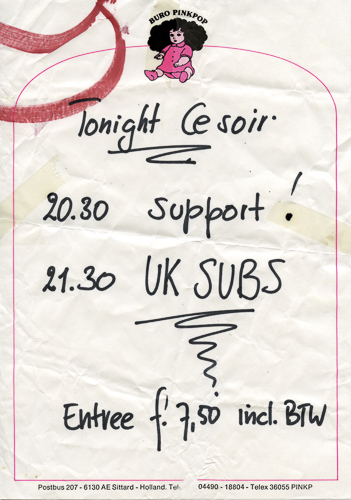 Cheap 'n' Nasty (Leiden, The Netherlands)
U.K. Subs (London, UK)