(1981 – 1983)
Meaning Bandname: A group of pigs with a French pronounciation.
Bio: Formed in Castricum in 1981. The 14 and 15 year olds hang all out in Castricum's youthcentre 'De Bakkerij'. Jaap Erik had an acoustic guitar, the others never played an instrument. The band developed themselves from a snotty fiddling sound in the beginning to a fast loud punksound in their last year. In the Bakkerij they did numerous concerts. They were all in love with (guest)singer Claudia and during every recording someone was a Lul. They stopped due no interest and different musical views.

Description: From snotty fiddling in the beginning to fast, loud and angry punk in the last year.
Lineup:
Jaap Erik Mostert aka Jack Stuka – guitar
Ronald Maas – bass
Mikhael Datthijn – drums (1981-1983)
René Nuijens – vocals
Claudia Spannenberg – vocals
Ralph Hoogsteder – drums (1981-1981)

Other bands:
Jaap Erik Mostert – C.K.N., The Anaconda's, Blind Bob & The Grillplates, Dynamo Irie
Ronald Maas – C.K.N.
Mikhael Datthijn – Sticky Fingers
René Nuijens – De Platjes

Discography:
1982 – Various – Muziek Terwijl U Sterft TAPE (ClicheBootlegCenterTapeRecords&Publicery, NL)
Concerts: (assorted)
1982.01.03 't Hok, Heemskerk (+ Smexsmec)
1982.02.13 't Anker, Heerhugowaard (+ Yap Ed Napalm)
1982.04.30 Bakkerspleintje, Castricum (+ Wil Fraymanband, Spish, Split, The Ritzz)
1989 De Bakkerij, Castricum (Reunion)
1991.03.11 Parkhof, Alkmaar (+ Zweetkutten, C.K.N., Zmiv) (Reunion)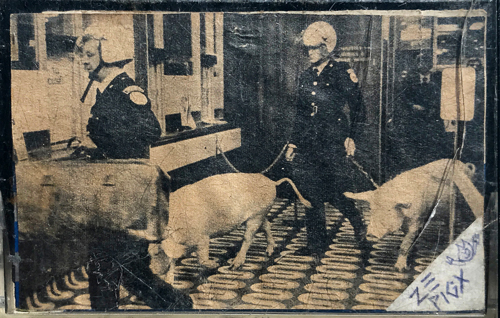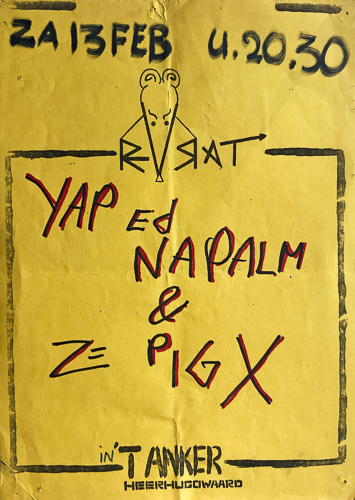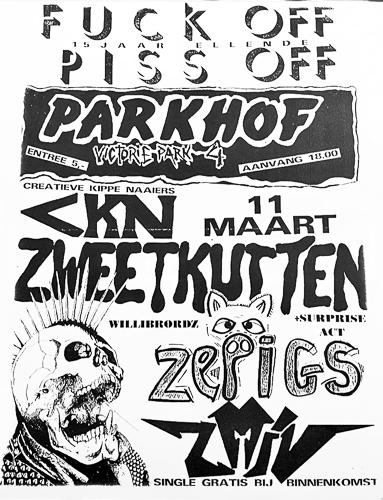 Source: René Nuijens