(1980 – 1983)
Meaning Bandname: The name resembles a squid with six bandmembers.
Bio: From Haarlem. Formed out of PZ Boys by Mark and Rutger at the end of 1980. Ronald starts as singer but soon is joined by Anita. Ronald leaves the band in december 1981 just before the concert in Hengelo.
In May 1982 the Squits publish the 12 song 7″ EP "Noise Against Silence" with graphic design by Joost Swarte. The EP is sold all over the world but didn't increase the amount of concerts.
Anita leaves the band after the concert supporting Vice Squad in Paradiso Amsterdam. She got replaced by Arie. With this change of vocalist also the musicstyle changed more in Hardcorepunk.
The last lineup since December 1982 is: Arie, Mark, Rutger, Paul & Oigun. In 1983 the Squits recorded another 7″ four track EP. But because of a technical malfunction of the master-recorder, the tape got erased after the recording sessions. The live recording of a concert in Heemskerk is published on the first Holland Hardcore tape and this release is very well received in the Dutch hardcore scene. The band stops at the end of 1983 because of musical differences. Arie and Paul form Pure Hate in August 1985 because they still want to play hardcorepunk.

Description: Hardcorepunk
Lineup:
Mark Verburg – guitar
Rutger van Dijk – guitar
Oigun Wulff – drums
Paul Tervoort – bass (1982-1983)
Rob Aris aka Arie – vocals (1982-1983)

Anita Timmerman – vocals (1981-1982)
Ronald Schouten aka Fritz – vocals (1981-1981)
Lion van Zoeren – bass 3 (1982-1982)
Sander Dommershuizen – bass 2 (1981-1982)
Zemiguel D'Oliveira Marairos – bass 1 (1981-1981)
Other bands:
Rutger van Dijk – Bert van Leeuwenband, The Lonely Heart Killers
Mark Verburg – Kickforce, Underfrog
Lion van Zoeren – Cheerful Fruitflies, Neo Punkz, Minny Pops, Honger
Paul Tervoort – Pure Hate
Arie Aris – Pure Hate
Anita Timmerman – Kwart Voor Negen, Rick de Vries Band, Flux Dancety, The Pilgrims
Oigun Wulff – World War Rockerz
Discography:
1982 – Noise Against Silence 7" EP (Squits Records, NL)
Recorded @ Arcadia Studios, Bloemendaal 05.1982
Various:
1983 – Holland Hardcore TAPE (Er Is Hoop Tapes, NL)
2006 – Holland Hardcore 2x LP (Abuse Records, BEL)
2006 – Holland Hardcore 6x LP (Abuse Records, BEL)

Cinema:
1983 – Music For The Millions
Interviews/Articles:
1981 – Oorpijn 2
1981 – Unite & Fight 5
1983 – Nieuwe Koekrand 60
1983 – Suicide? No!!! Murder 2 (UK)
Concerts: (assorted)
1981.01.25 A.N.J.V., Haarlem (+ Bizkidz, World War Rockerz)
1981.06.06 Berkerodesteeg, Haarlem (+ Suspense)
1981.09.26 Babylon, Hengelo (+ Suspense)
1981.10.16 Kraakpand, De Bilt
1981.12.26 DAC, Haarlem (+ Suspense, Vopo's)
1981 Rudolf Steinerschool, Haarlem
1981 Parkhof, Alkmaar
1981 Beeckestein, Santpoort
1982.06.19 Arnoldushoeve aka De Hoeve, Hoofddorp (+ Amsterdamned)
1982.09.18 Babylon, Woerden (+ Bizkids)
1982.10.23 O.J.C., Vlaardingen (+ Vopo's, Terreur)
1982.10.30 DAC, Haarlem (with Sander/Zmiv)
1982.11.10 Paradiso, Amsterdam (+ Vice Squad)

1983.01.22 Hasselt BEL (+ Action Direct)
1983.03.05 Expositie Opening, Heemskerk
1983.03.12 Babylon, Woerden
1983.05.21 Santpoort
1983.06.18 Waag, Antwerpen BEL (+ Action Direct)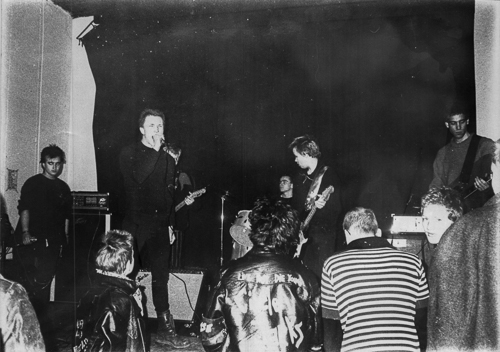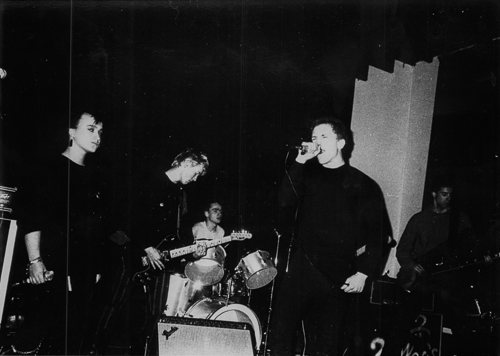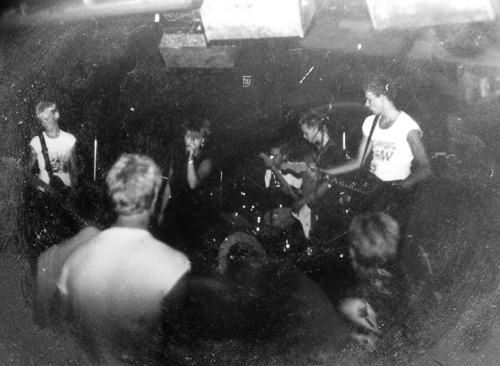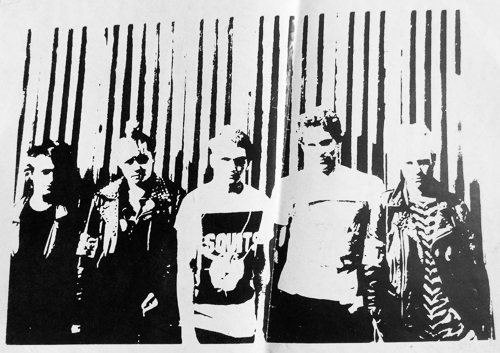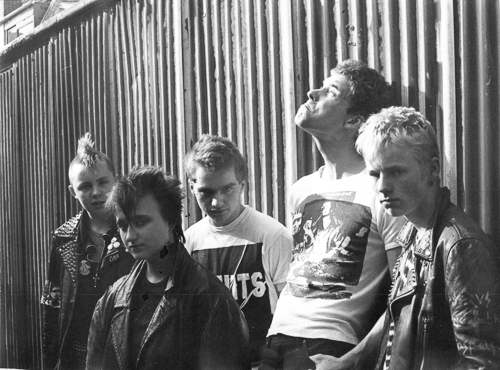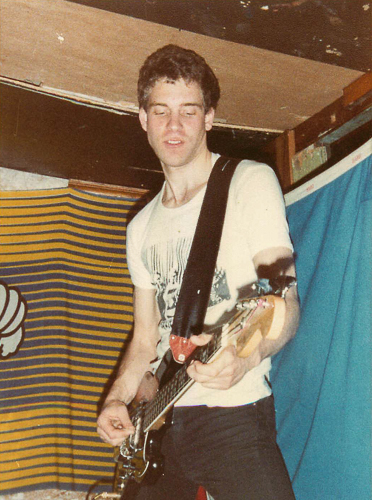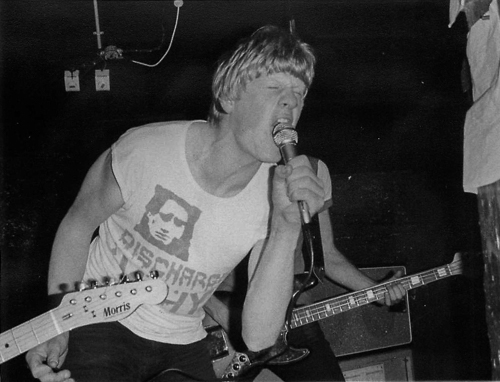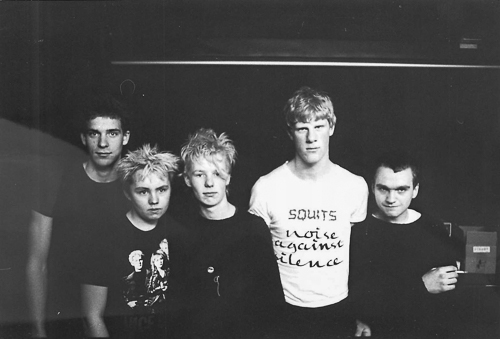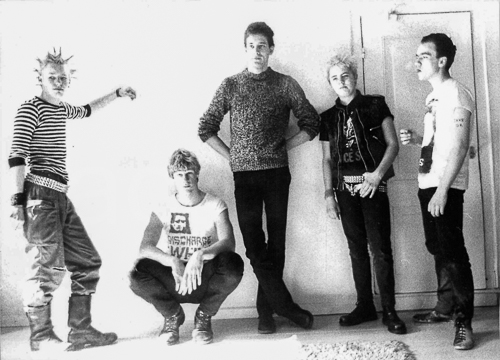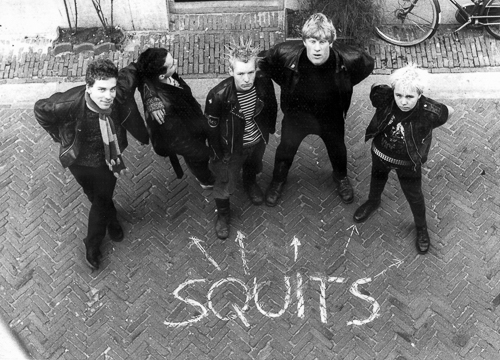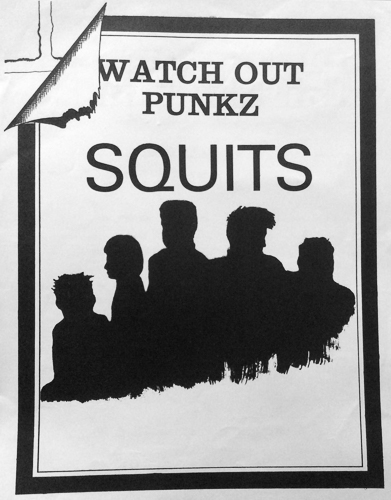 Squits-jpg-comp

Source: Anita Timmerman, Rutger van Dijk