(Rotterdam/Schiedam, 1978 – 1984)

Meaning bandname: Named after the Kurt Vonnegut novel.

Bio: Formed by Frank, Jan and Rien in the beginning of November 1978 after the breakup of The Dustbin. Influenced by the cops from Schiedam and Rotterdam, R.A.F. and the royal family. Maarten and Frank decide to continue after the rest leave the band in 1979 and continue as a three-piece with the name S5. Henk is replaced by Reno because of studies in early 1981. They record the 7" in their rehearsalroom and release it themselves. Continue as Plestic Man.
Description: As raw as the film with the same name. Punk.
Lineup:
Frank Bergman aka Delano – guitar
Maarten van de Graaf – bass (1978-1979), bass & vocals (1979-1984)
Reno de Bruin – drums (1981-1984)
Willem Kruithof – drums (1979-1981)
Jan van Velzen – vocals (1978-1979)
Rien Schaap – guitar (1978-1979)
Henk Hekkema – drums (1978-1979)
Other bands:
Jan van Velzen – The Dustbin, Plestic Man, Monsieur Max Et Ses Detectives, City Guerilla, Grand Canyon Divers, Waste Of Time, Total Drunk Russian Rabbit, Newtones, Rens Valentine Five, Persuaders, Zmrzlina
Frank Bergman – The Dustbin, Plestic Man, Monsieur Max Et Ses Detectives, Smurfbrain, Flashing White Boots, Total Drunk Russian Rabbit, Rens Valentine Five, Zmrzlina
Maarten van de Graaf – The Dustbin, Monsieur Max Et Ses Detectives, Smurfbrain
Rien Schaap – The Dustbin, Plestic Man, Newtones, Waste Of Time, The Coyotes
Reno de Bruin – Plestic Man, Eternity
Henk Hekkema – City Guerilla, Lefthanded Mods

Discography:
1981 – You Might As Well Live / Hey Daar Heb Je De M.E. (Part 1 & 2) 7" single (Mess Jive Records, NL)
1983 – Slaughterhouse 5 TAPE (Mess Jive Records, NL)
2005 – Special 24th Anniversary Edition CD (Delano, NL)
Interviews & Articles:
1979 – Raket 2
Concerts: (assorted)
1979.01.06 Eksit, Rotterdam (+ Acné, The Bodysnatchers, Headline) (Rottepop Festival)
1979.08 Popbouwwerk, Schiedam
1980.04.30 Utrecht
1980.08.23 Popbouwwerk, Schiedam
1980.10.21 Eksit, Rotterdam (Stroeffestival)
1980.10.26 Kaasee, Rotterdam
1980.11.29 Ozobleu, Maassluis (+ The Ex, De Straks)
1981.04.30 Plantage Festival, Schiedam
1981.05.16 Arcade, Schiedam (+ Frizzle, Universe, The Amazing Rockwafels, The Van Willigen Band, Djamila, The Topanga Canyon Band, Frozen Frogg)
1981.08.16 New Pop, Rotterdam (+ J. Dops, Ondergeniepig, Debiele Eenheid, Bunker OESO, Neo Pogo's, Kotx)
1982.04.30 Beursplein, Rotterdam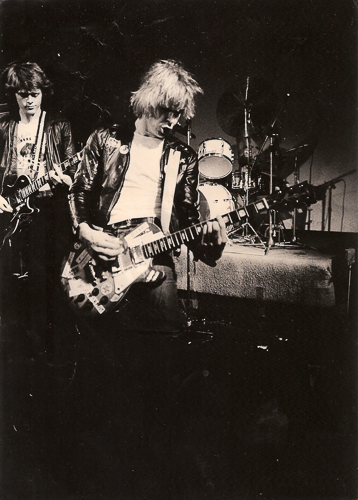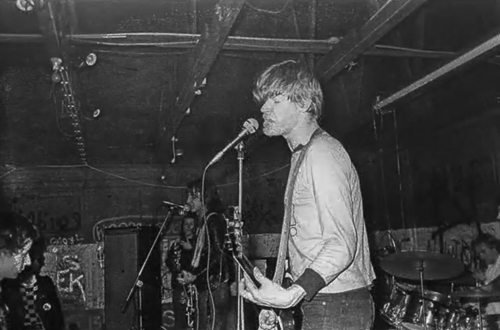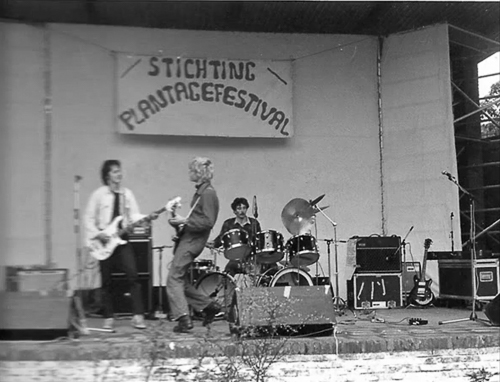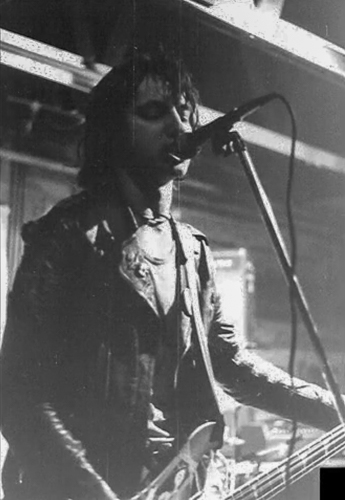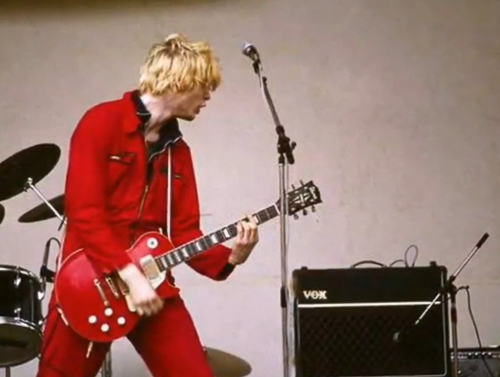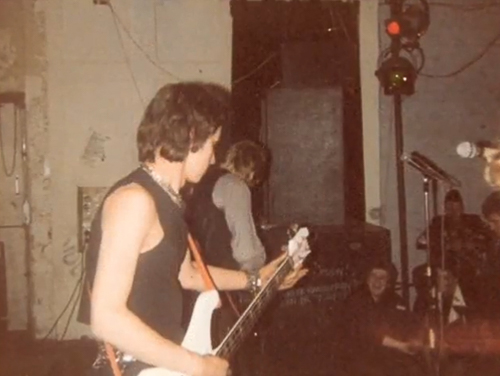 Source: Frank Bergman