Shikari, Y, Crude @ Wehrschloss, Bremen GER 13 December 2002
We pick up Otto from the trainstation and he gets welcomed japanese style. From now on communication is a lot easier. I've been tons of times to Bremen but this is my first time in the Wehrschloss venue and it is most impressive. Excellent organization and full house. Hidekazu, Yuhei and Hidetoshi cooperate in a Shikari video and Otto does a hazardous yet hilarious speech introducing Crude first time on a German stage. Unforgettable!
From the bacteria.nl website: Fully packed place with tons of foreigners to obviously witness CRUDE from Japan. Somehow everything went incredibly smooth. Thanks also to the organisation (CHANGE MUSIK) and people involved. Most unforgettable moment of this nite was a very emotional Otto/SELFISH introducing CRUDE live on stage: "And now the most exciting thing ever to occur in Germany since Adolf Hitler!!".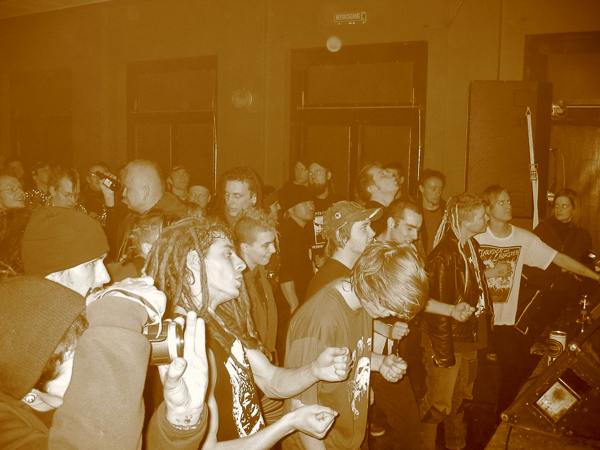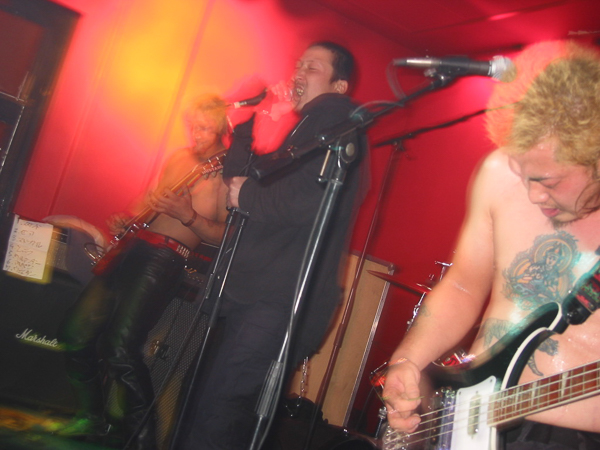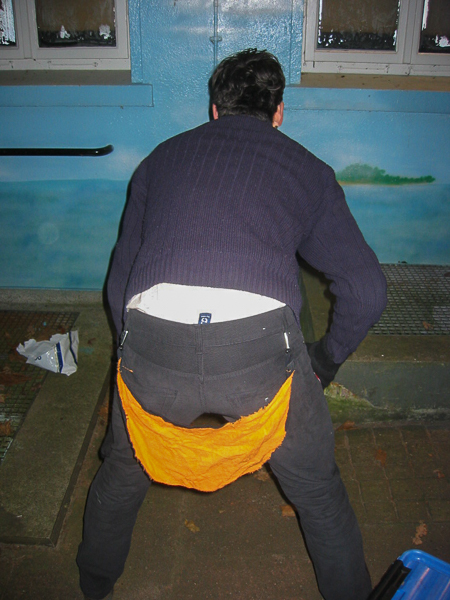 Shikari (Groningen, The Netherlands)
Crude (Hakodate, Japan)
Y (Berlin, Germany)