Shikari, Neuron, Ação Direta @ Bar Le Duc, Groningen 23 October 2004
From the old bacteria.nl website: Second last gig with our friends Ação Direta from Brasil. These tiny, almost too small places work the best for us. Unfortunately the vocals were way too soft so it was more like an instrumental set, but the crowd went nuts anyway.
Shikari plays last because of chance of a copraid.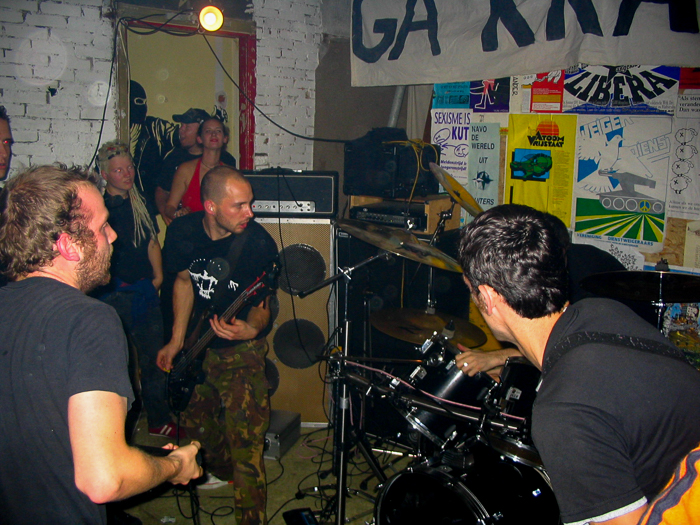 Shikari (Groningen, The Netherlands)
Ação Direta (São Paulo, Brazil)
Neuron (Kiel, Germany)