Olho Seco, Parasite @ Etxebeltz, Bilbao SPA 03 October 1999
We arrive at 17.00 at Etxebeltz and see they don't have a backline. This is kind of improvised concert with only 10 flyers but the concertroom eventually fills up. Me and Eva join Felipe & Iñigo in the rehearsal (in the same place) to play abit. We meet with the Israeli's who ended their tour and Suicida's Distro is also present. The atmosphere is really good and we meet a lot of old friends (Javi, David, Iñaki…).
Monday 04/10: off in Bilbao
We eat in the afternoon. At 18.00 we go to visit Bilbao with Felipe and Javi and visit the D.D.T. shop and the Kukutxa squat which was a huge 4 store factory. It's a great coordinationpoint for the squats/Gaztetxe's in Guipkuzkoa. About 10 people are living there. Later that evening we get some food and bring Felipe home.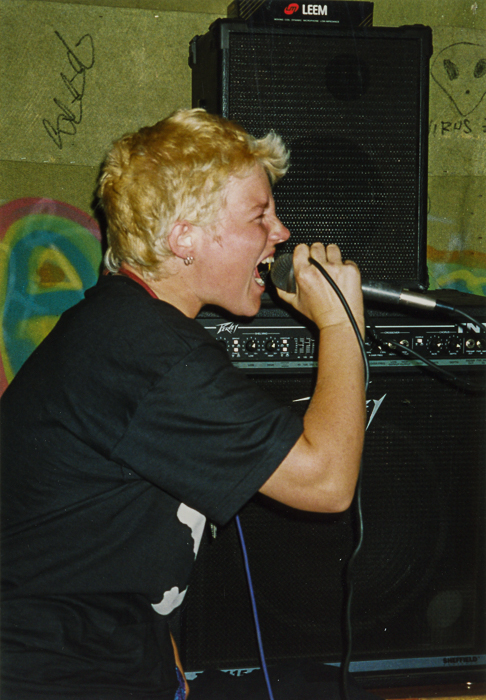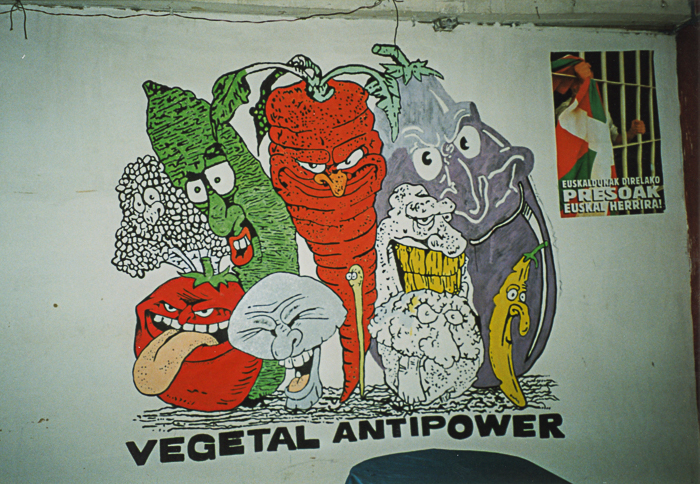 Olho Seco (São Paulo, Brasil)
Parasite (Spain)