Olho Seco, Boycot @ Vrankrijk, Amsterdam 04 September 1999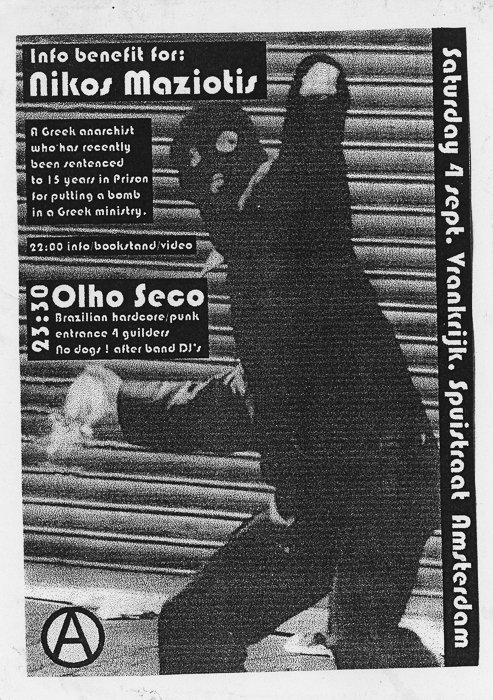 Olho Seco arrive at 13.30 on a very hectic Schiphol airport. We arrive around 14.00 but no Olho Seco. We check several infopoints but without any outcome. We decide to return at 18.00 when another flight from Sao Paulo will arrive. Hmmm. We go to Edwin/OCCII to help pick up the backline and P.A.-equipment for the concert from the Entrepotdok squat. It's chaos in the streets coz exactly on this day there's the "Bloemen Corso", somekind of parade of "flower cars". At 17.30 Eva is going to the airport by metro coz we cannot make it in time with the van. I'm glad we have a mobile-phone coz we got a call from Schiphol to tell us Olho Seco arrived! However, there's 4 suitcases missing. At Schiphol, we meet the band, 5 in total. The persons and their English: Jeferson, who speaks English best; Fabio, the singer who doesn't speak a word; Marcos, the guitarplayer, who speaks just a little bit but seems to understand more than Jeferson; Andre, the drummer, who tries hard; and Fabio S., the roadie, who speaks pretty well. They don't feel the need to explain to us what happened with their original flight. Actually none of them talk too much. I guess it must be the jetlag coz the flight was around 14 hours.
We see the concert is a benefit for an imprisoned Greek activist who put a bomb at a ministery. I ask them what they think about this coz in one of our last letters they condemned the killing of a nazi by an anarchopunk in Sao Paulo. Somehow they don't take it in. Boycot arrives from an afternoon concert in Dordrecht with the radio loud and clear on a football game: Holland vs Belgium. I already wondered why it was so quiet in the streets. Mucho people show up for the gig and I see lots of old punks, probably looking for some nostalgic moments. Boycot impress me. Frantic stop and go hardcorepunk. Definitely one of my favorite Dutch bands. During Olho Seco there's alot of dancing and good mood; not so usual for Amsterdam concerts. Great! Fabio S. almost got thrown out coz he is videotaping the concert which is forbidden. As is taking pictures… It's one of the policies to avoid getting activists on video/camera. Around 4.00 I hit the sack while the cruel technobass on the afterparty shakes the whole house.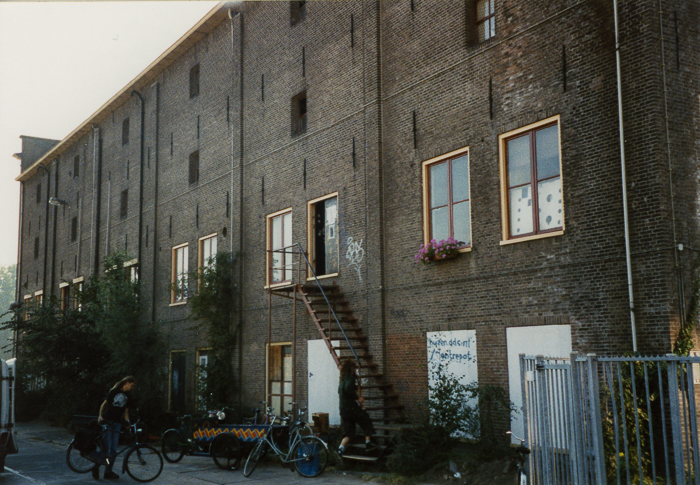 Olho Seco (São Paulo, Brasil)
Boycot (Alkmaar, The Netherlands)