Makiladoras, Wojtyła @ C.R.K., Wrocław POL 01 March 2006
28.02.2006. @ travelling to Berlin GER
Since the first gig in Leipzig is canceled, we have plenty of time to arrive in Berlin to crash at a friend's place. In the meantime we will visit Musik Produktiv for some serious cheap shopping. We pick up The Baron and Rick in Hoogeveen at 14.00 but at the German border Michel notices he forgot his passport. So we need to return to Groningen, making a detour of 200 kilometers, and forget about our consuming plan. Good there's no time pressure so eventually we arrive in a white yet not freezing Berlin at midnight.
01.03.2006. @ Centrum Reanimacji Kultury, Wrocław
All went really smooth, passing the border within 5 minutes and arriving at the C.R.K. way too early. Eva and me were here before in 2002 when we did the SIN DIOS East-European tour. It was then called Freedom Squat, but now they aren't allowed to do concerts anymore so everything is done under the banner of a cultural club however, all concerts are done rather secretly. The city is covered in snow and also the temperature is dropping steadily. The inner courtyard is one big ice-rink and we slip'n'stunt our way through to the venue trying not to crash into any of those parked cars. We're guided upstairs by Kuba and we get served some delicious vegan food and excellent Polish beers. After some timekilling in the warm squatbar downstairs, WOJTYŁA starts to play in the nicely filled yet quite cold concertroom. Great tight grindcoreband with great female vocals. The foundation of this place is fascinating. I get mysteriously pinned down all the time and when the crowd is jumping or moving, it seems like the floor is moving along. I'm waiting for Michał, our tourwizard, but organizer Mokry tells me his train is delayed. Turns out it took him 10 hours to arrive. When we're considering to do an encore, we are urged to stop coz the police arrived. We have a nice afterparty at the bar.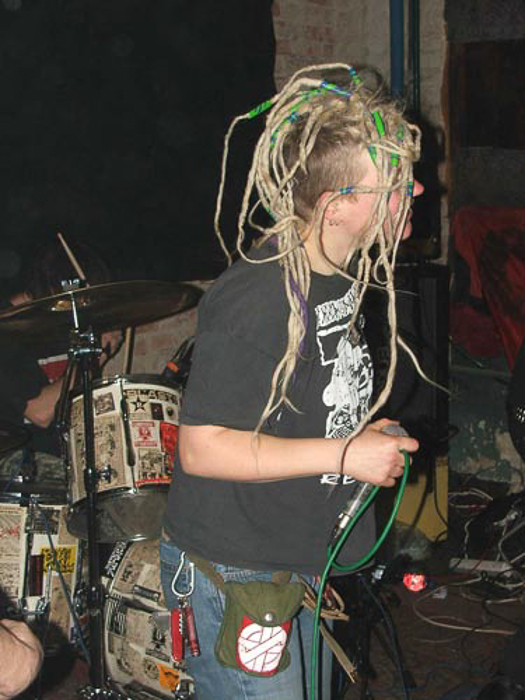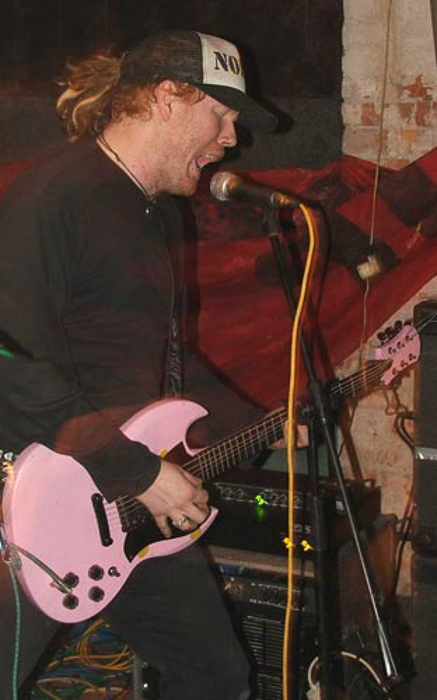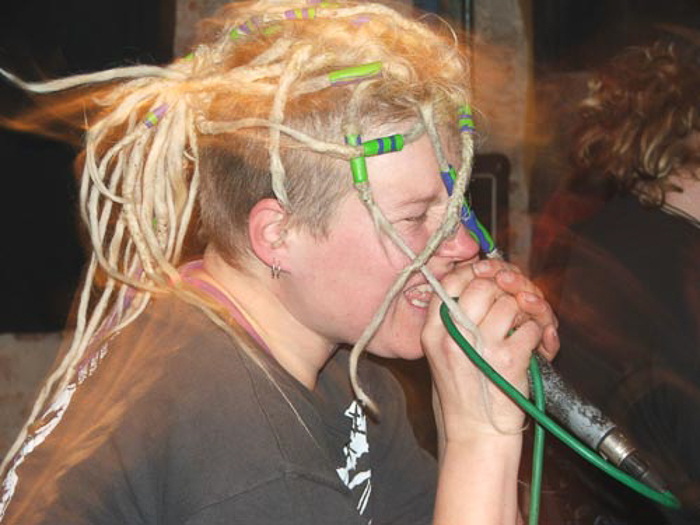 Makiladoras (Groningen, The Netherlands)
Wojtyła (Wrocław, Poland)