Catweazle, Post Regiment, Manos, Live Wire @ Zoro, Leipzig GER 12 October 1996
For this tour we used the Muis Mobiel, an old but marvellous Mercedes van. People traveling along are Muis, Gert-Jan, Dreadwin and EvaCavia.
Live Wire was an AC/DC cover outfit and Manos a partygrindband from the East. Both played ages so I believe we start playing somewhere around 2.30 in the morning.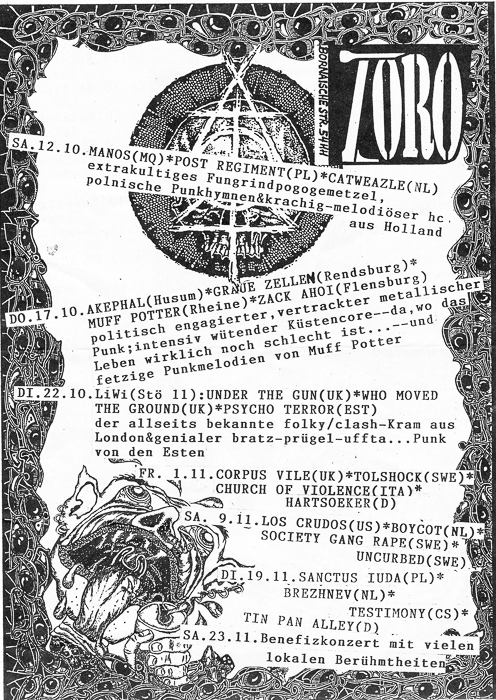 Post Regiment (Warsaw, Poland)
Manos (Querfurt, Germany)
Live Wire (Germany)
Catweazle (Groningen, The Netherlands)