Catweazle, Furious Bastards, Aside @ Chez Emile, Rouen FRA 04 May 1997
04.05.97 Chez Emile, Rouen FRA – with Furious Bastards (FRA), Aside (FRA)
We never forget Alex, small hyperactive 10-year old girl who invaded our room too early in the morning. One by one she pulled us out of our sleepingbags, kissed on our sleepdrunken heads and yelled goodmorning. Jeesh. Ever since, she kept swarming around us and observed every move we made. Crazy. We meet with Aside and it's off to Rouen in the pouring rain. We play in the cellar of a big squat. When we set up the equipment, I almost break my wrist when I fall down a small stair. I bruise a right-finger instead which will cause me alot of suffering the rest of this tour… Aside drive back the same night and we discover how loud Mike D. is snoring. I'm glad I brought my earplugs!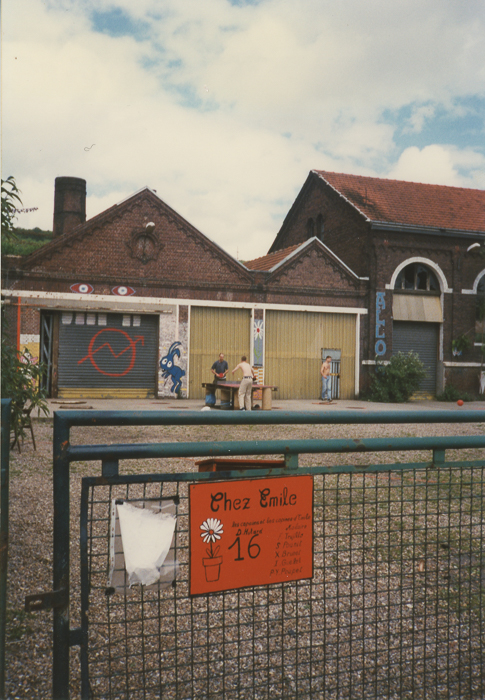 Furious Bastards (Rouen, France)
Aside (Rennes, France)
Catweazle (Groningen, The Netherlands)